It's a dream come true for Bacolod to have its own colisuem as Senator Juan Miguel "Migz" Zubiri, Mayor Evelio Leonardia, and members of the Yanson Family led the groundbreaking ceremony for the "historic" Bacolod City Museum/Auditorium in Barangay Alijis last Saturday, December 12.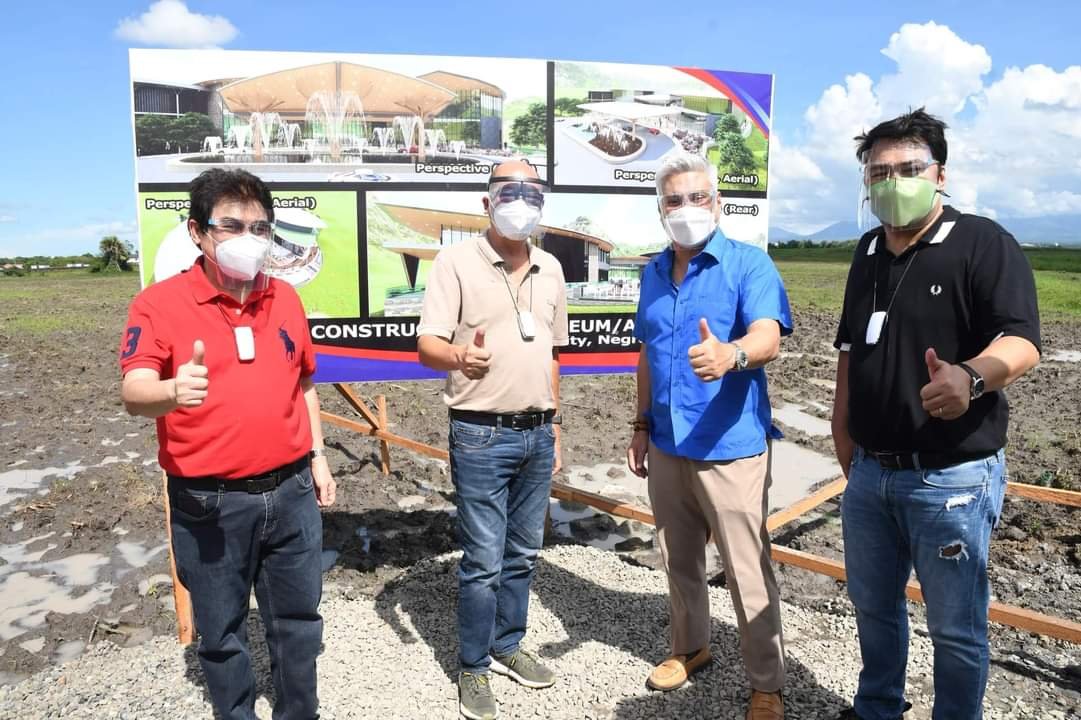 Leonardia thanked Zubiri for making making the P260 million project possible which will soon rise along Circumferencial Rd. The property was donated to Bacolod by the Yanson family, who owns Ceres Liner.
According to Zubiri an initial P163-million funding has been sourced to start the project and he committed to look for the remaining P97 million to complete the project cost of P260 million, based on the design concept of consultants in Manila he had sought help from.
Leonardia said, "I am so overwhelmed and excited that this is happening. To say that this is historic is, perhaps, an understatement, but definitely this is historic."
Leonardia said Zubiri, who partly grew up in Bacolod, wanted the museum/auditorium to be "something iconic, something distinctive" that will reflect the unique taste and lifestyle of Bacolodnons.
"Bacolod deserves a museum – no doubt about it – because people here are sophisticated. A museum like this will show that Bacolodnons are really a special kind of people," Leonardia further commented.
Zubiri, for his part, said, "This is a dream come true for everybody. This is the start of a breakthrough to revitalize Bacolod City with leaders that are united together."
Zubiri also thanked the Yanson Family for donating a property which according to him could have cause over a billion pesos considering how expensinve the lands now in Bacolod.
"It's a legacy project of the Yanson family, too. What can we do with all our money? Even if we have money but did not give something for the people, we will die without leaving any legacy for everyone. This project is good for the 10th generation of Bacolodnons that will stay here," Zubiri further said.
Representing the Yanson Family at the groundbreaking ceremony were Leo Rey Yanson, president and chief operating officer of Vallacar Transit, Inc. (VTI); Ginette Yanson-Dumancas – director of VTI, and Charles Dumancas.