"Kung wala kamo na luoy sa kaugalingon nyo, paminsaron nyo nalang parents nyo, bata nyo, pamilya nyo. Just like my patient. Inosente pero biktima." This is an appeal posted by Dr. Philip Kho on his Facebook account as COVID-19 in Bacolod continue to spike and after he carried out his first operating room (OR) case for a COVID-19 patient, yesterday, June 13.
Kho narrated: "15 months into this pandemic and I finally get my first Covid-19 positive patient for an urgent OR on a Sunday. A 7-year old who got it from her parents who brought the virus home."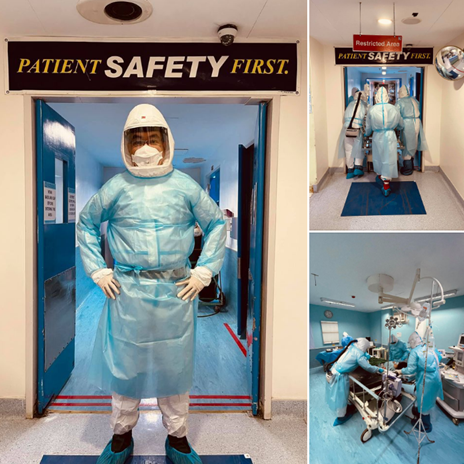 On the same post he said: "We risk our lives again so that others may live. But the show must go on."
And while according to him our doctors are vaccinated, better equipped, and are more knowledgeable with regards to handling cases, they too are tired.
"Our healthcare infrastructure is on the brink of collapse again." he stressed, as he described Bacolod City and Region 6 as a "hotspot" of COVID-19.
Kho concluded his appeal by encouraging the public to avoid social gatherings, meet ups, dine-out and even coffee session to save our city, the province and the entire region from the deadly disease.
This same appeal was made by medical associations last week to both Mayor Evelio Leonardia and Gov. Eugenio Lacson, but in a meeting together with the private sector, businessmen in the hotel and restaurant industry opposed the call to shutdown dine-in activities explaining that they had already reduced their capacity to 30% and closing dine-in operations can be tantamount to a lockdown.