Over 3,500 employees of Teleperformance Philippines, a leading global group in digitally integrated business services, received their shots against COVID-19 as of this month, a press statement from the company said.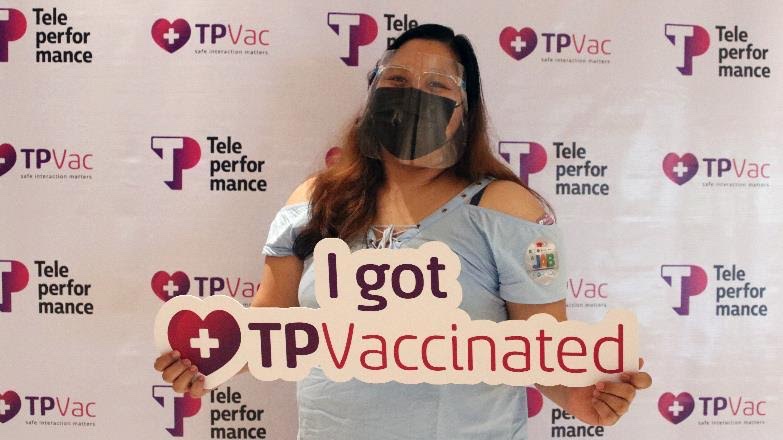 In line with the government's guidelines to prioritize Filipinos under the A4 sector or the essential workers, the company said it has partnered with their respective local government units in Visayas and Mindanao to roll out the free vaccine.
In Bacolod City, the COVID-19 Vaccination Council chaired by Mayor Evelio Leonardia extended an exclusive vaccination program to employees of the TP and their immediate family members. Meanwhile, Teleperformance in Cebu works together with the local government of the province and the Project Balik Buhay for the inoculation of its employees.
In Davao, Teleperformance also sponsored the venue for the vaccinations organized by the Davao Information and Communications Technology Council in partnership with the local government of Davao. Aside from Teleperformance employees, the inoculation also accommodated workers from other Business Process Outsourcing (BPO) companies in the city.
As an essential industry, Teleperformance provides many services to support their clients, a number of which are in industries that are critical to the continued running of day-to-day lives in the Philippines and across the globe. These include services for healthcare, telecommunications, financial services and e-commerce.
Teleperformance Philippines Chief Operations Officer Joey Marquez reiterated the company's commitment to keep employees protected from the virus and align with government efforts to fight the pandemic. "Since COVID-19 struck in March last year, Teleperformance has paid careful attention to protecting its employees, notably with a strong focus on health and hygiene standards in all its locations, millions of masks proactively secured and distributed to its staff, the assertive move to a Work-at-Home delivery model in conjunction with its clients, and enforcement of extra physical distance at its operational sites, over and above local country guidelines," shared Marquez.
The company has also partnered with the government and the industry for its TPVac program, which aimed to provide vaccines as a free, optional staff benefit for its over 51,000 employees based out of its 22 business sites across the National Capital Region, Antipolo, Cavite, Baguio, Bacolod, Cebu, Cagayan de Oro, and Davao. This affirms the company's commitment to also help governments address the pandemic with agile, large-scope support of vaccination programs deployed at the corporate level.