Tribu Pula, the dominant group associated to Mayor Evelio Leonardia's Grupo Progreso, failed to secure the votes of Bacoleños for his third and final term.
This after Leonardia was knocked down by his lone opponent, former congressman Alfredo Benitez, on his attempt to secure a 15-0 win. As of 3:30AM of May 10, Benitez leads the partial and unofficial count for the mayoral race with over 161,000 votes.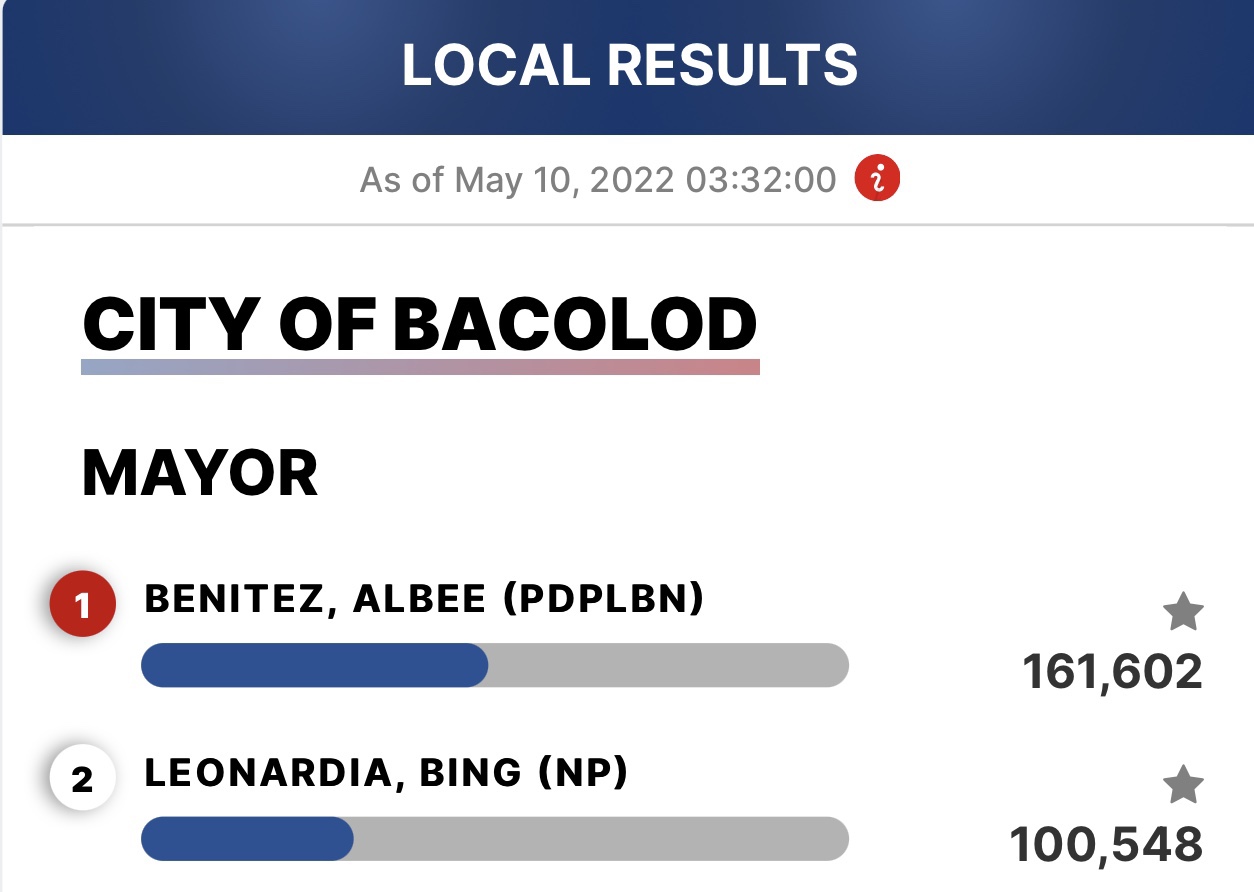 Leonardia,who since the start of the transmission of votes was lagging behind his lone opponent, only secured 100,548 votes.
With the outcome, the long-time mayor is expected to vacate his seat by 12noon of June 30. This is the second defeat of Leonardia, who once upon a time broke the political landscape that was ruled by the Montelibanos and the Guanzons.
Compared to his votes garnered in 2019, Leonardia lost the support of nearly 44,000 voters. Leonardia secured 144,776 votes in 2019, the highest garnered by a local candidate in the city.
Meanwhile, his party-mate Vice Mayor Elcid Familiaran is still leading the vice mayoral race with 120,753 votes.
At least 8 candidates of Team Asenso for councilors are also leading, with former Vice Mayor Jude Thaddeus Sayson securing the first spot. Also included on Magic 12 are: incumbent councilors Israel Salanga, Renecito Novero, Cindy Rojas, Al Espino, Pao Sy and Simple Distrito, first-timers Jason Villarosa & Vladimir Gonzales, and returnees Kalaw Puentevella, Em Ang & Celia Flor.