Teleperformance, one of the world's leading providers of customer experience management services, has been named one of the Philippines Best Workplaces™ for the second consecutive year.
Teleperformance, along with 35 other companies, was recognized for its efforts in connecting, leading, and inspiring employees. In the Large Enterprise Category with 1,000+ employees, Teleperformance placed fifth on the Philippines Best Workplaces™ List.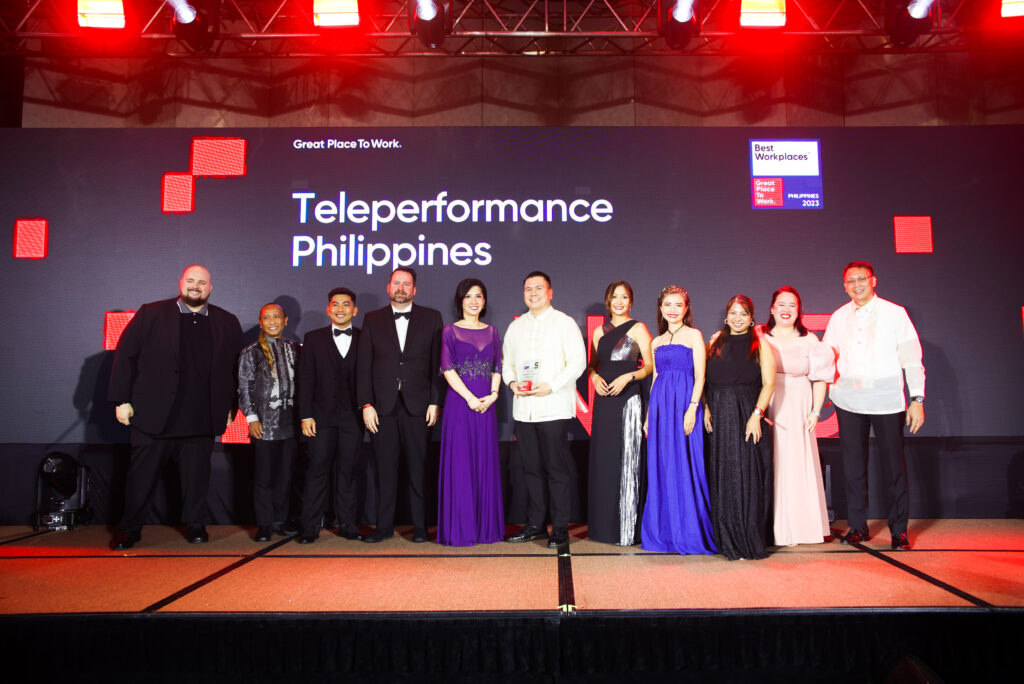 The award was announced during the Great Place to Work® Philippines' in-person recognition gala at Hilton Manila.
Great Place to Work® Philippines evaluated employee experiences across five dimensions – credibility, respect, fairness, pride, and camaraderie. Qualified workplaces should exhibit high levels of trust among employees, pride in the workplace, and a general sense of joy and togetherness among coworkers.
Francisco Lara, Teleperformance Philippines CEO, expressed his gratitude for the recognition and emphasized the organization's core values of care, integrity, and innovation. "We continue to focus on our people's holistic wellbeing, transcending the four corners of our workspaces," Lara said.
Jeffrey Johnson, Teleperformance Philippines Chief People Officer and Chief of Staff, also commented on the award. "Teleperformance Philippines takes pride in our efforts to focus on diversity, equity, and inclusion in the workplace, our innovative work-from-home solution, and bringing jobs to the countryside for continued business growth," he said.
The Philippines Best Workplaces™ List is a highly competitive award, curated by Great Place to Work® consultants using rigorous analytics and confidential employee feedback. Companies are only considered if they are first a Great Place to Work-Certified™ organization.