A teenage lady from Lipa, Batangas recently flew to the United States to fulfill her wish of healing, with help from generous PAL Mabuhay Miles members.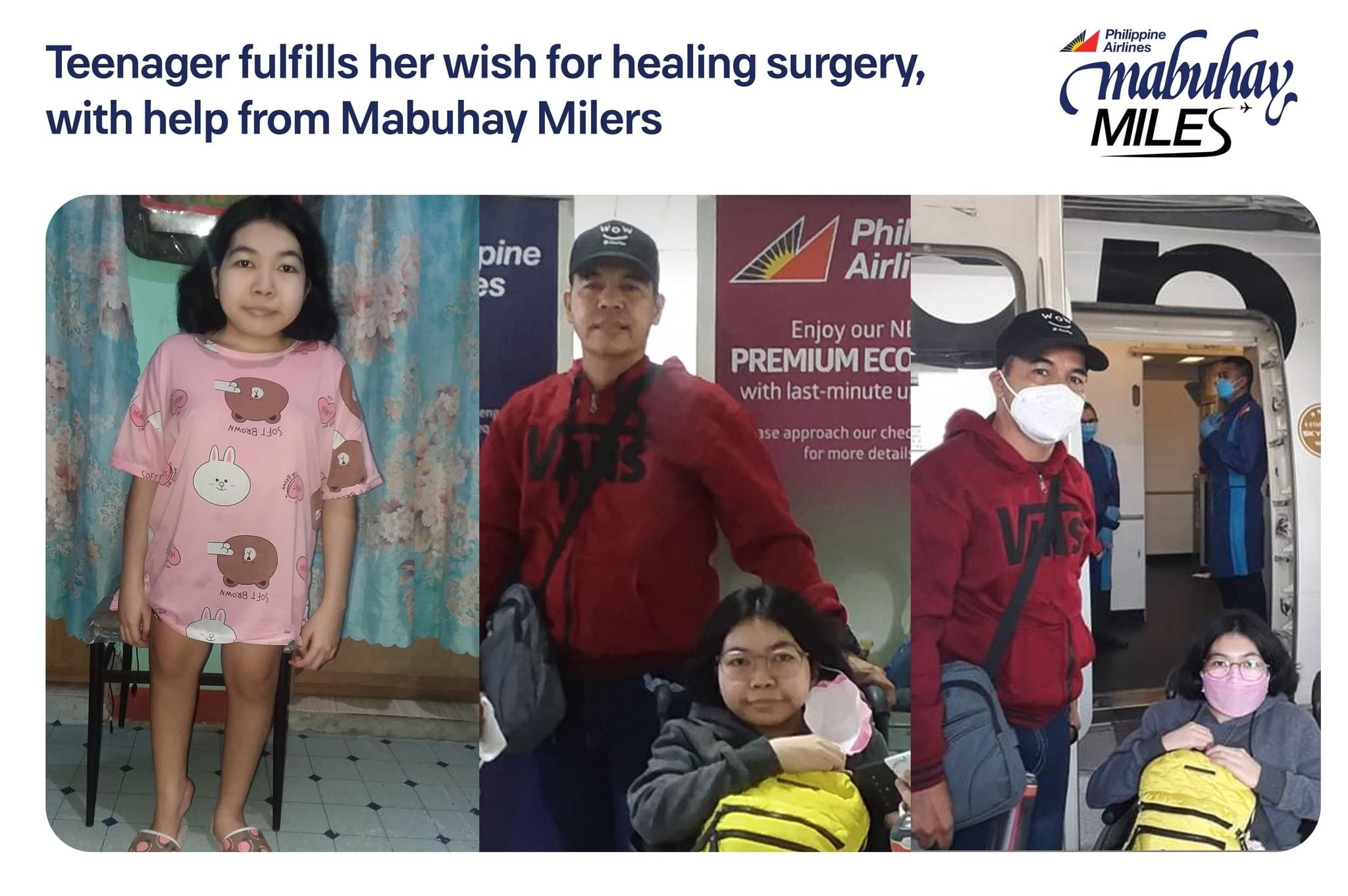 Kasandra Laya, 17, who has congenital scoliosis and a leg length discrepancy condition, flew to Los Angeles last January 9 via Philippine Airlines flight PR 102 to undergo leg-lengthening surgery, an operation which is not yet available in the Philippines.
A beneficiary of Philippine Airlines' Mabuhay Miles with a Mission program, Kasandra was escorted by her father Troadio for the healing journey capped by an orthopedic surgical procedure called "limb lengthening" at the Shriners for Children Medical Center, a non-profit philanthropic treatment facility in Pasadena, California. She will stay in the center for three months until completion of her treatment.
PAL's Mabuhay Miles with a Mission program is a joint project of Mabuhay Miles and the airline's corporate social responsibility arm, PAL Foundation. Mabuhay Miles members may donate their miles to support the Foundation's social welfare projects, including assistance to underprivileged Filipinos, environmental conservation and other advocacies. #MilesfromtheHeart
Mabuhay Miles members who would like to donate their miles can do so by logging on to their account at www.mabuhaymiles.com.