The Supreme Court in a decision released yesterday, February 14, rejected Pryde Henry A. Teves' petition to regain the governorship of Negros Oriental from Gov. Roel Degamo.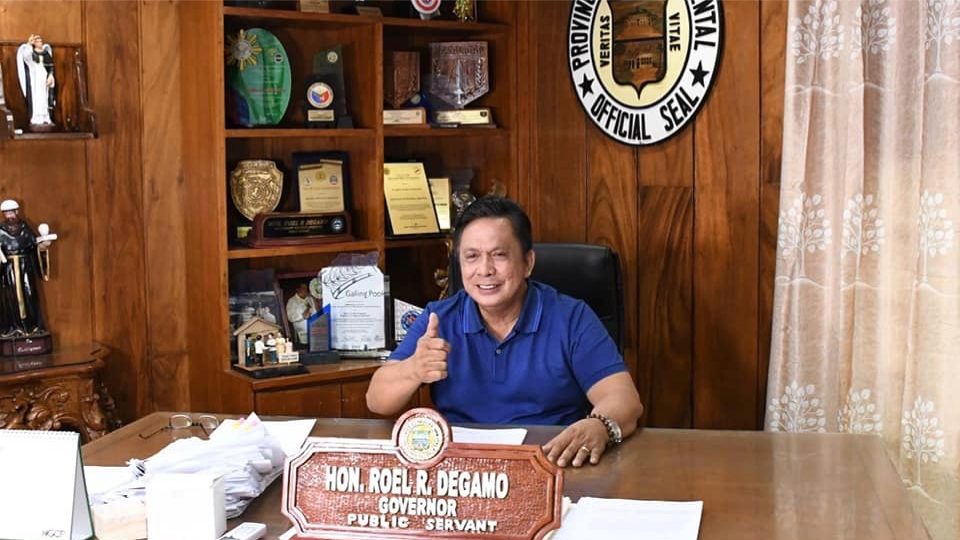 In a press briefer posted on its website, the SC said that it has resolved to dismiss the petitions in:  (i.) G.R. No. 262622, filed by petitioner Pryde Henry A. Teves against respondents Commission on Elections, Roel R. Degamo, and Grego "Ruel" Degamo and (ii.) G.R. No. 262682 filed by petitioner Grego "Ruel" G. Degamo against respondents Commission on Elections and Roel R. Degamo.
The Court affirmed the COMELEC's decision that declared Degamo the actual winner of the May 2022 governorship election in Negros Oriental, stating that it did not found any grave abuse of discretion on the part of the COMELEC en banc in its September 1, 2022 Resolution in SPA No. 21-085 (DC).
The Court ruled that a close examination of the documents detailing the list of candidates for governor in the province of Negros Oriental would show the similarity between Roel Degamo and Ruel Degamo. From the Certified List of Voters and the Official Ballot, it can be observed that there is a noticeable likeness to the name of candidates "Roel Degamo" and "Ruel Degamo", it added.
The Court underscored that their names are only distinguishable by one vowel as the incumbent uses the letter "o" while the independent candidate uses the letter "u". 
Second, the name "Roel" and the nickname "Ruel" have similar pronunciation, the higher court noted, and both candidates used Degamo as their surnames.
Citing the similarity in the circumstance in the case of Zapanta v. COMELEC, the Court held that the only way to distinguish "Roel" and "Ruel" is their number on the ballot and their political affiliations.
The Court also took note the observation of COMELEC Second Division that it was only for the 2022 Elections that Grego Gaudia Degamo used "Ruel Degamo."
The Court said he was known as Grego and merely used the nickname "Ruel" recently. He also used the surname of those who has taken custody of him even though he was not legally adopted by them, it added.
After the COMELEC declared Ruel Degamo a nuisance candidate, the votes he received were credited to Roel Degamo, giving him a total of 331,726 votes to defeat Teves, who had 301,319.
Teves voluntarily stepped down as governor of Negros Oriental on Oct. 11, 2022, awaiting the SC's ruling. Roel Degamo expressed his gratitude on Facebook for justice being served to the people of Negros Oriental.