The city government of San Carlos thru its Negosyo Center was hailed Rank 2 for Economic Dynamism in the Cities and Municipalities Competitiveness Index in Region 6 by the Department of Trade and Industry (DTI), last April 20.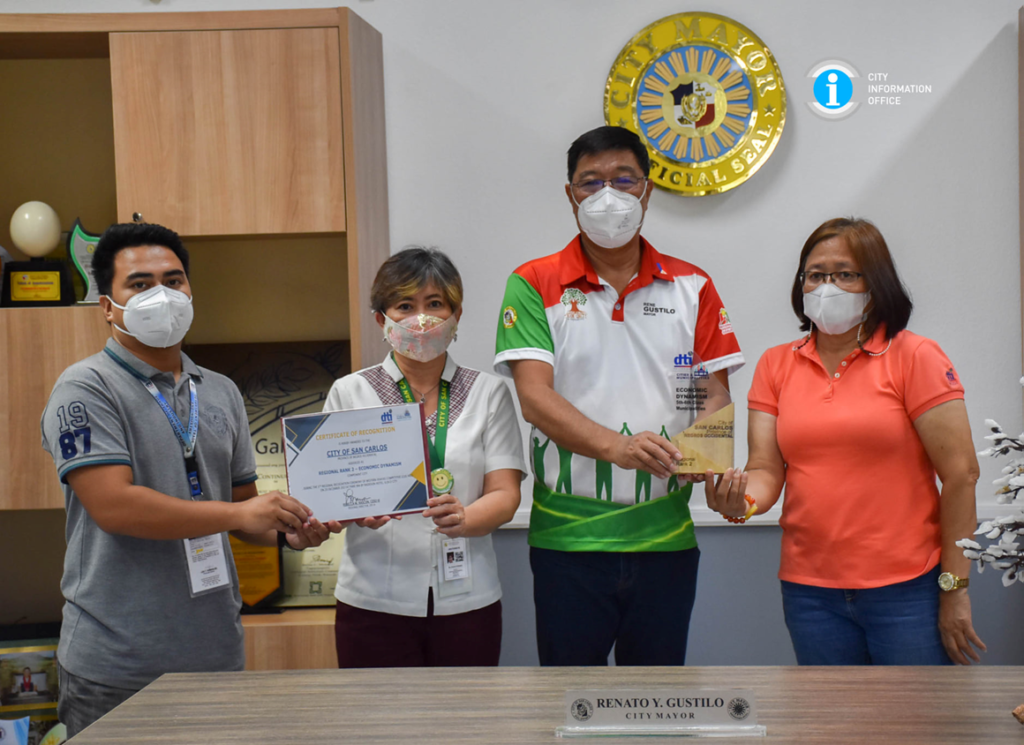 DTI Negosyo Center Manager Ma. Novah Sollesta said the city was awarded for Economic Dynamism because of the efforts of the Business Permits & Licensing Office (BPLO) and Negosyo Center that manifested increase in capacity to generate employment, cost of living, cost of doing business and financial deepening and presence of business professional organizations as well as providing assistance to these verified local organizations.
The award was received by Mayor Renato Gustilo together with City Administrator Atty. Estefanio Libutan Jr, City Planning & Dev't Coordinator Engr. Magnolia Antonio, City Gov't Asst Dept Head 1 Cristina Combate of the BPLO.
The Cities and Municipalities Competitiveness Index (CMCI) is an annual ranking of Philippine cities and municipalities developed by the National Competitiveness Council through the Regional Competitiveness Committees (RCCs).