President Ferdinand R. Marcos Jr. has ordered the creation of the Special Joint Task Force Negros (SJTFN) to strengthen peace and security operations and restore the confidence of the people of Negros Island.
The formal declaration of the SJTFN was held on March 11, 2023, at the Provincial Capitol of Negros Oriental in Dumaguete City.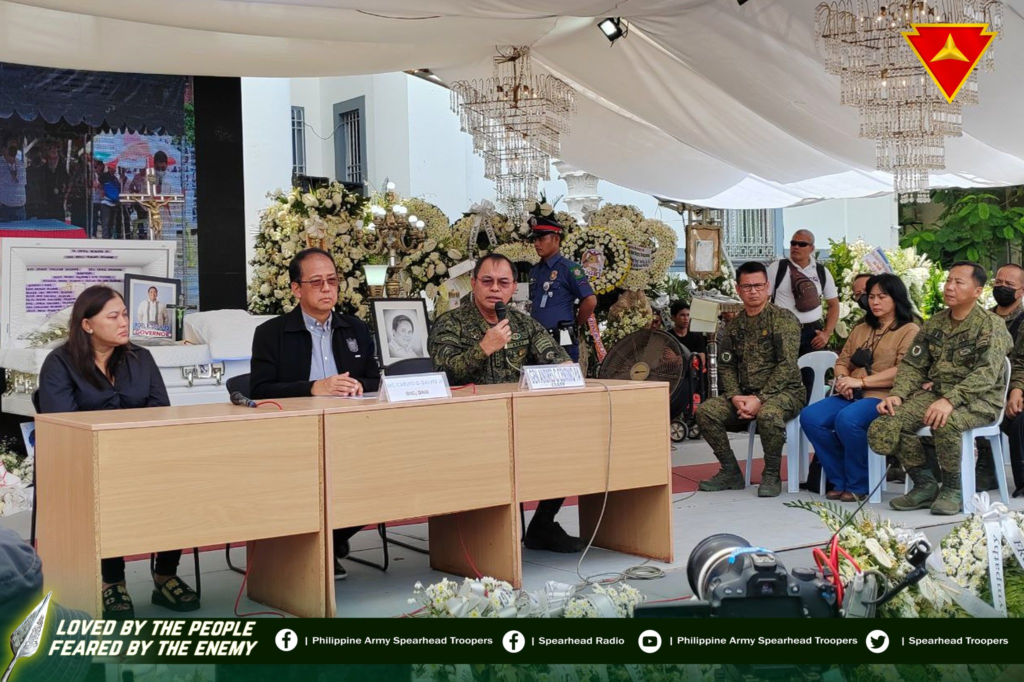 The event was attended by high-ranking officials, including Sec. Carlito Galvez Jr. of the Department of National Defense, Gen. Andres Centino, Chief of Staff of the Armed Forces of the Philippines, and members of the Joint Staff of the AFP. Also present were PLtGen Rhodel Orden Sermonia, OIC of the Philippine National Police, PMGen Arthur Cabaluna, Deputy Cmdr Area Police Command, Visayas, PBGen Jerry Bearis, Director, Police Regional Office 7, BGen Marion R Sison, the 3rd Infantry (Spearhead) Division Commander, BGen Leonardo Peña, Commander of the 302 Brigade, and Colonel Orlando Edralin, Commander of the 303 Brigade.
Sec. Galvez reiterated President Marcos Jr.'s order to bring justice to the families and loved ones of those who were slain in the assassination of Gov. Degamo and restore the normalcy of the situation and confidence of Negrenses with the government security agencies. He also issued a stern warning to the suspects, saying, "you can run, but you cannot hide. We will find you."
Meanwhile, Gen. Centino condemned the brutal act committed by the attackers and stated that the AFP would continue to work with other agencies to arrest the remaining perpetrators and serve justice to the victims and their families.
BGen Marion R Sison will head the AFP forces of the SJTF Negros, assisted by two other brigade commanders. The AFP component of the SJTF Negros comprises two brigades and six battalions, and a company of elite troops from the Light Reaction Regiment. The PNP will also deploy more PNP SAF troopers to augment PNP units in the area, and its forces in SJTFN will be headed by PMGen Arthur Cabaluna, Deputy Commander, Area Police Command Visayas.
BGen Sison assured the people of Negros Island that the Army would actively support the PNP and other law enforcement agencies in their efforts to maintain peace and security on the island. He added that the creation of the Special Joint Task Force would intensify and unify all government forces' efforts to bring justice to the victims and catch all perpetrators of the brutal act.