Troops of the 303rd Infantry Brigade and its line Battalions 62IB, 79IB & 94IB under the leadership of Brigadier General Inocencio Pasaporte, Brigade Commander to include the 15IB in Southern Negros are actively assiting the Comission on Election and the Negros Occidental Provincial Police Office in the transfer and delivery of Vote Counting Machines (VCMs) and other election paraphernalia in line with the upcoming May 9, 2022, National and Local Elections.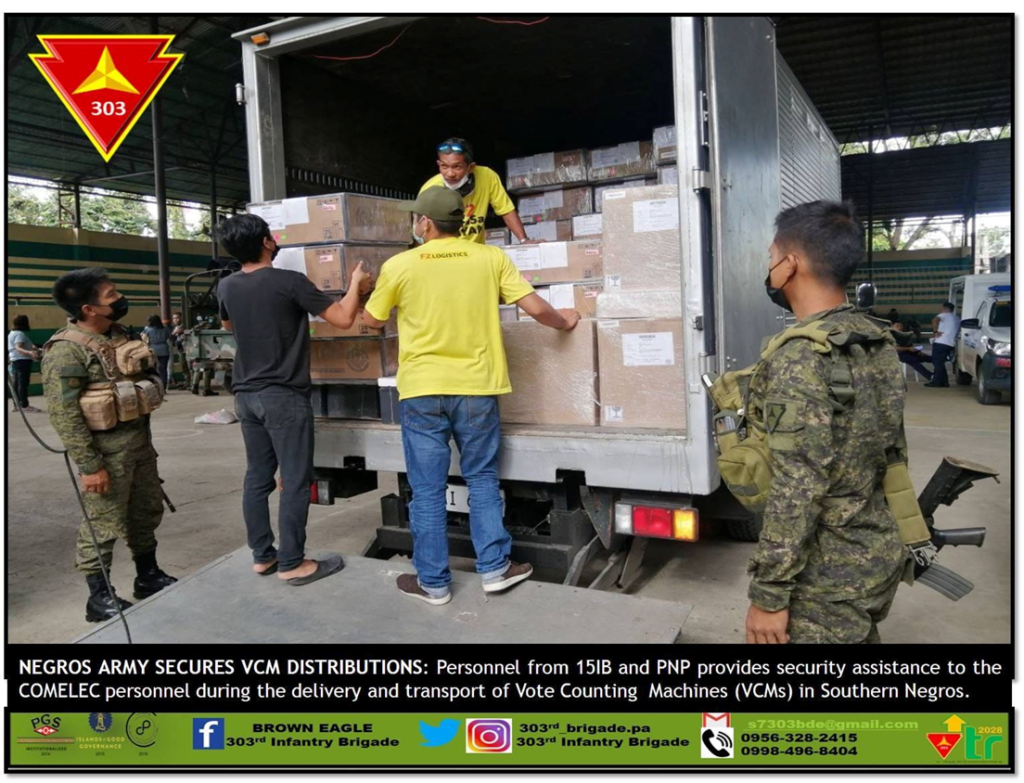 The Philippine Army in Negros Occidental start last April 28 in assisting the delivery of 1.9 million ballots that were distributed to the different cities and municipalities in the province.
Brigadier General Pasaporte, in a message said that despite the extraordinary situation faced by Negrosanon brought about by the pandemic, Your Army in Negros together with the PNP and COMELEC is committed in ensuring a Safe, Accurate, Fair, Election (SAFE) NLE 2022.
"We will remain non-partisan and will perform our election duties to ensure the successful conduct of the national and local election. Our troop deployment all over Negros Occidental and Negros Oriental in tandem with the PNP will provide intensive security measures in areas that need extra security, particularly those listed in the election hotspotsareas," BGEN Pasaporte added.