The office of the Business Permits and Licensing Division of Bacolod city has partnered with nine major malls and establishments in the city to accommodate bussiness operators who will process for their 2021 business permits.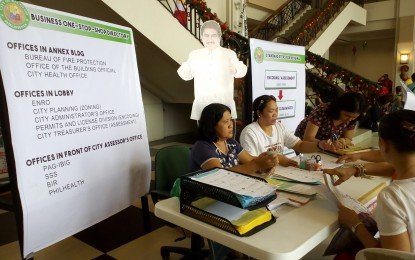 Dubbed as BPLO on-the-go, the campaign starts today at SM City, Ayala Mall & Robinsons Place Mandalagan. The shop will be open in the mentioned establishments until November 20.
Next week, the team will be stationed in Gaisano City, 888 Premiere and City Mall Singcang to accomodate business operators from south and central portion of Bacolod.The mobile shop will be open from November 23-25.
On the week of November 26, BPLO will move in City Mall & Lopues Mandalagan and Lopues East to accomodate application for renewal from north and east portion of Bacolod.
The BPLO is encouraging establishments to renew their permits in advance.