Mayor Evelio Leonardia underscored the need for a strong public-private partnership amid the continued threats posed by the COVID-19 pandemic to Bacolod City residents during his recently met with officials of the Negros Occidental Filipino-Chinese Amity Club and Amity Volunteer Fire Brigade at the Amity Building Social Hall.
Addressing the group of volunteers, Leonardia said: "No matter what the government does, it will not be enough. That is why, having a partnership between the city and the private sector is necessary," citing the many contributions of the Amity Volunteer Fire Brigade to the people of Bacolod.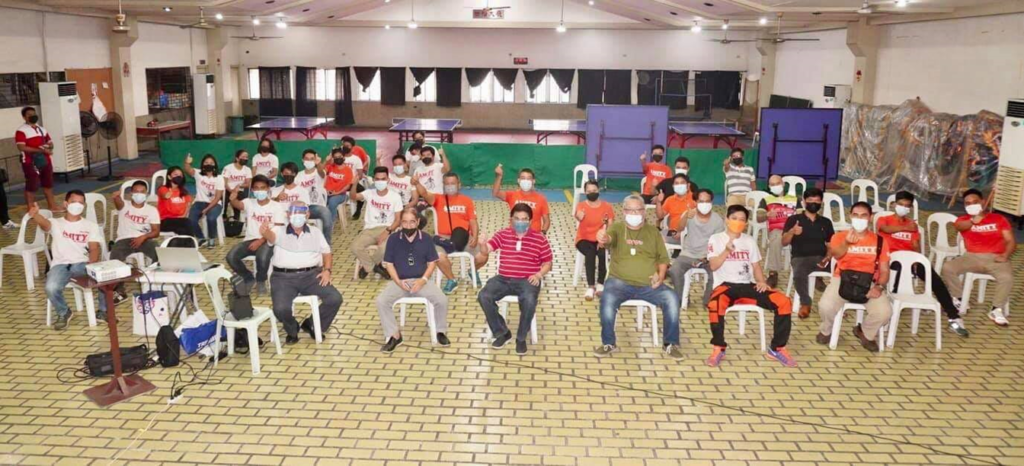 He also reminded the Amity volunteers to be careful at all times, especially that the Delta variant is already in Bacolod. "We are in a crisis situation because of the COVID-19 pandemic. We must help each other and follow our health protocols," the mayor said.
Leonardia shared with the Filipino-Chinese group the COVID-19 Situationer Report in Bacolod City and the local government's economic recovery plans under the new normal.
Amity Club Chairman Roger Yap and Corporate Secretary Crispin Chua as well as John Sugon, deputy of fire service, and Renato Rumel Rojo, deputy of emergency medical service, were present. Also in attendance were the volunteers and trainees of the group. Leonardia was joined by City Development Council Vice Chairman George Zulueta.