President Ferdinand Marcos Jr. received praises from officials in Negros Occidental following his inaugural State of the Nation Address (SONA) yesterday, July 25 at the House of Representatives, which was attended by diplomats and members of both the senate and the lower house.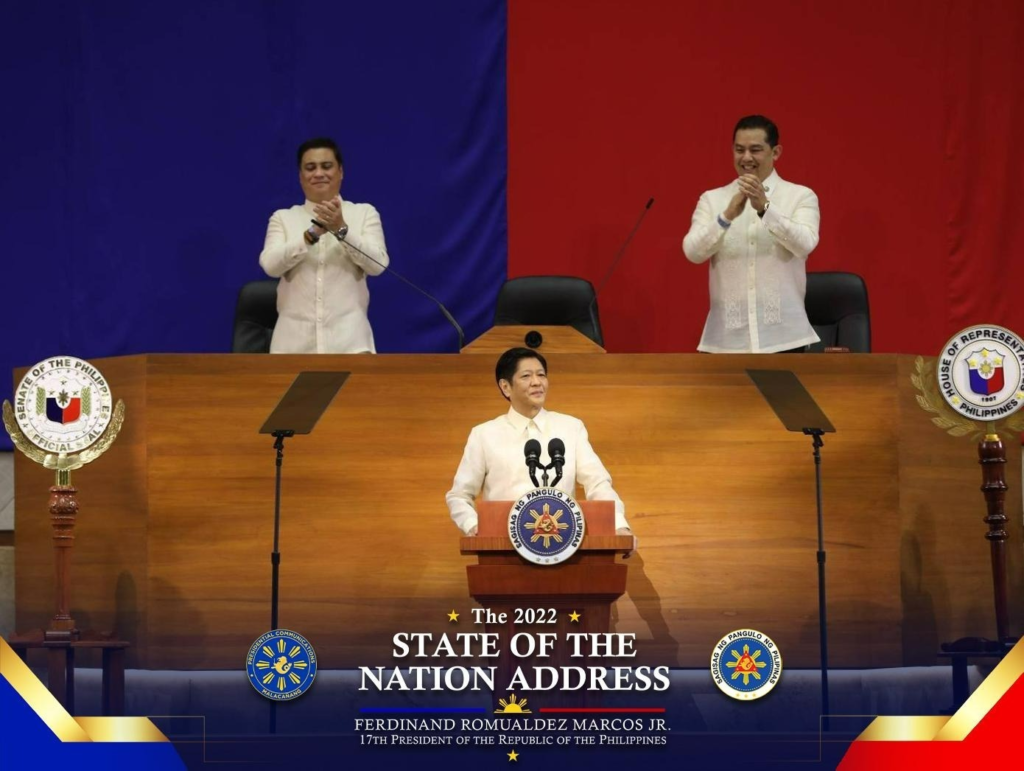 Gov. Eugenio Jose Lacson described the over one-hour SONA delivered by the president as reassuring with the post pandemic recovery and response as the main backdrop of the state of the country.
The governor liked how the president highlighted his goals and targets particularly his plans on fiscal stability and economic recovery, specialty hospitals, agriculture and food security, digitalization and the reduction of the digital divide, improvement of educational tools, infrastructure and jobs, affordable medicines and accessible healthcare, water security, foreign policy, and of course, the single digit poverty.
Vice Governor Jeffrey Ferrer found the first Sona of Marcos Jr. inspiring and a positive message to the nation.
He said the programs on health are very encouraging because this is felt by most local government units in the country, wherein our health services need to be enhanced further.
The use of digital technology will also allow us to get even with the digital and creative geniuses of other nations, he added.
Cong. Greg Gasataya of the lone district of Bacolod is also glad that president expressed his intent to prioritize the healthcare program around the country.
Gasataya on first day of his third term as representative of the city has filed House Bill No. 999 seeking to establish the Bacolod-Negros Heart and Kidney Center to eliminate the geographical barrier in specialized medical care and.
He also praised Marcos for stressing his support in ecozones. The solon remains optimistic for the establishment of the Bacolod Special Economic Zone to provide employment opportunities and decentralize development through House Bill No. 292.