President Ferdinand R. Marcos on Sunday, October 23, commended the Bacolod City government for holding a successful Masskara Festival after a two-year hiatus.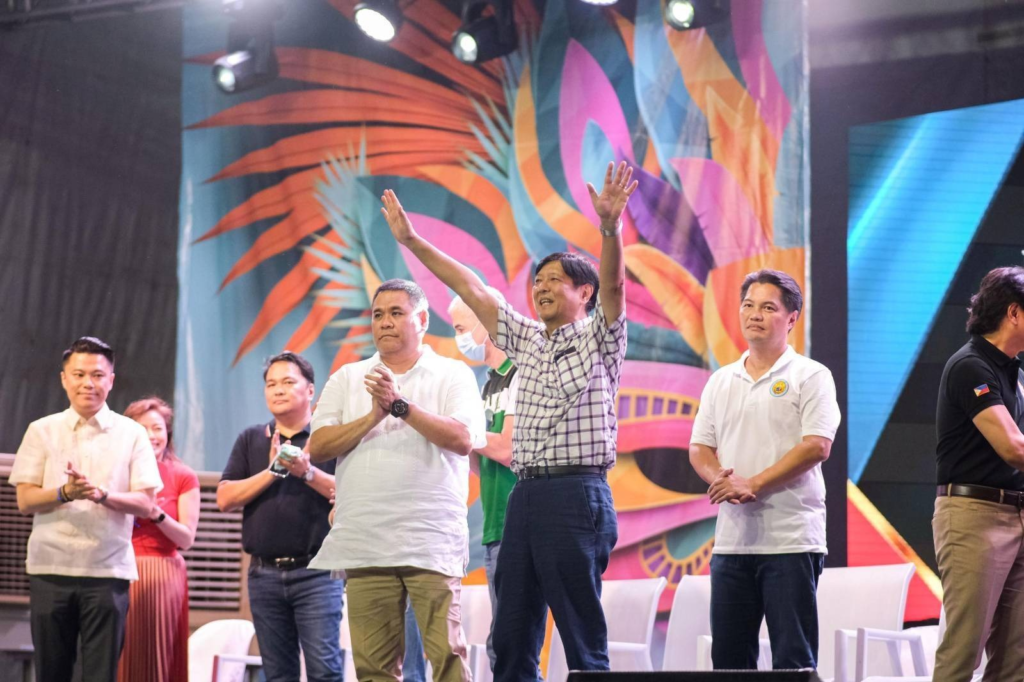 "I am pleased that, after a two-year hiatus, this opportunity has once again opened its doors to visitors from various places here and abroad to enjoy the beauty and bounty of your city," the President said in his speech at Paglaum Sports Complex in Bacolod City.
"As the full return of this festival opens us with more opportunities, I hope that the city government will continue its programs and projects that aim to improve your services and the lives of your constituents," the President pointed out.
The president likewise complimented Bacolod City for promoting local trade and ensuring the safety of goods that will help promote and build healthy communities.
"I thus recognize the launching of Bacolod's very own Markets of the Future campaign which aims to rehabilitate the city's market facilities to make these safer, cleaner, and more beneficial to all," he said.
Also commended by Marcos was the establishment of Task Force Butagoy which visits slaughterhouses to ensure the safety of meat products and enjoin industry stakeholders to abide by the city's sanitary protocols and safety standards.
The President assured the people of Bacolod City that the government will support the programs and projects "that will redound to the betterment of our country and people."
Marcos also took the opportunity to encourage the locals to participate in and support the PinasLakas vaccination campaign.
"I would also like to emphasize that increasing the country's booster coverage would allow us to further remove the remaining health restrictions by the end of the year," he said, noting that this will pave the way for the full revival of the country's tourism industry and economy."