The local government unit of San Carlos City, in partnership with the 79th Infantry (Masaligan) Battalion of the Philippine Army, conducted a free medical-dental mission in Brgy. Prosperidad Multi-Purpose Building on July 15.
The mission was led by San Carlos City Mayor Renato Y. Gustilo and 79IB Commander LTC Arnel P Calaoagan INF (GSC) PA, with SP Members Mark Cui and Benito Y. Gustilo, local PNP Chief of Police PLTCOL Jesus B Mesahon Jr., City Hospital Acting Chief of Hospital Dr. Renan Sanchez, and Brgy. Prosperidad officials.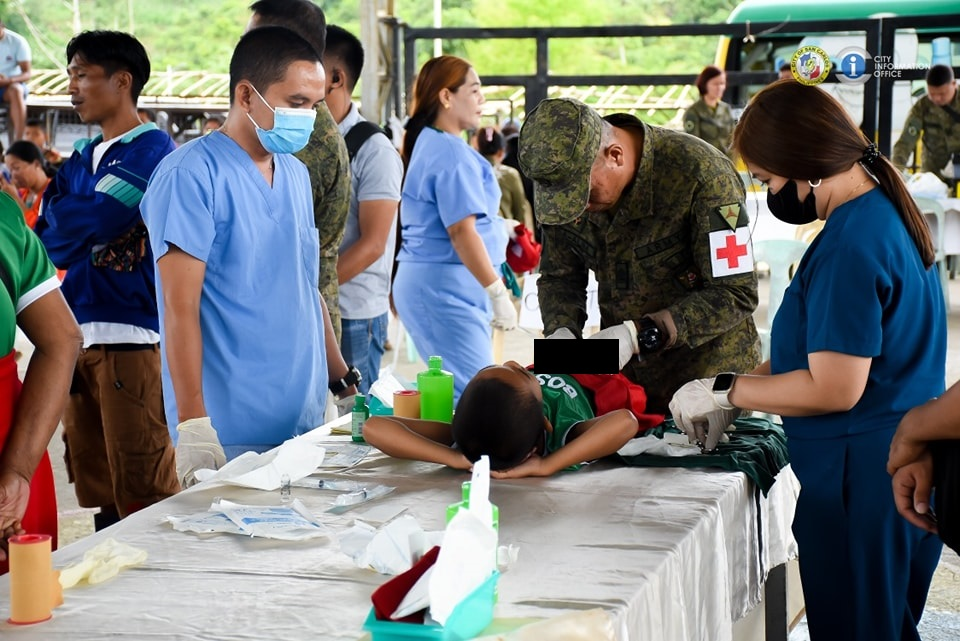 A total of 383 people benefited from the mission, which offered free consultation, tooth extraction, haircut, blood pressure check, and circumcision.
Mayor Gustilo said that the free medical-dental mission was aimed at providing constituents with free services so they would not have to go to a hospital and pay bills.
LTC Calaoagan said that the activity was part of the peace-building program of the Philippine Army, which brings various services closer to the people.
Barangay Kagawad Sostenes Tranilla of Brgy. Prosperidad thanked the LGU and Philippine Army for conducting the said activity in their area.