In celebration of Fire Prevention Month, 30 students from the LCCB Integrated School participated in an Open House and Station Tour Activity held by the Bureau of Fire Protection.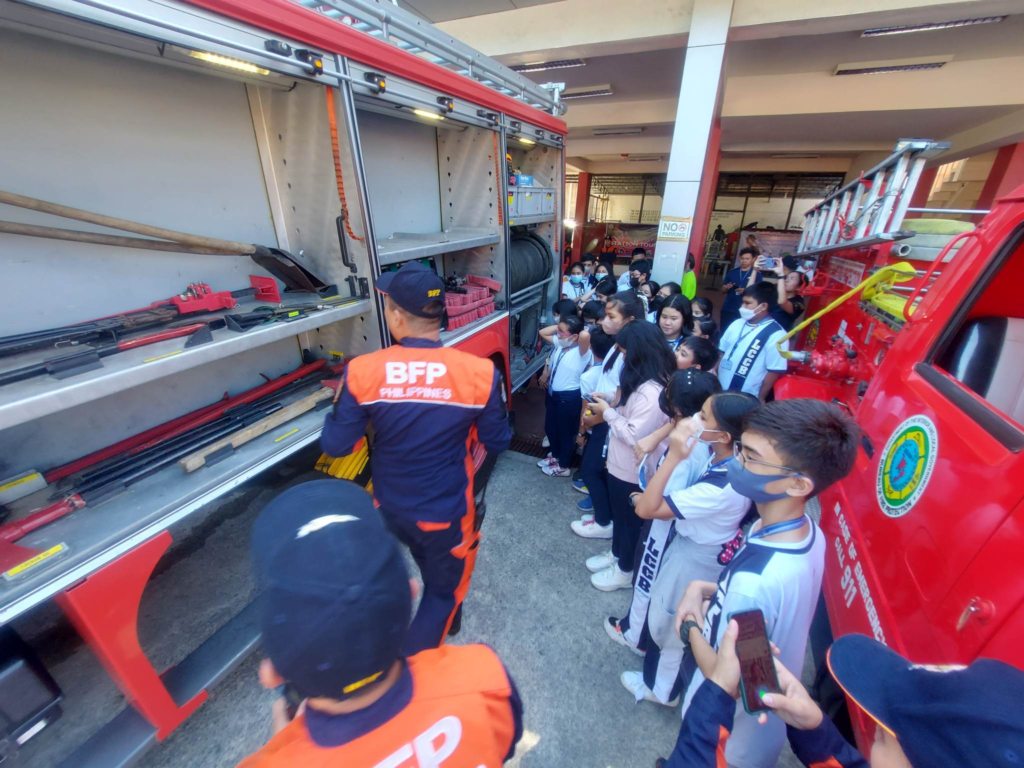 The event aimed to raise awareness about the importance of fire prevention and safety with the theme "Sa Pag-iwas sa Sunog Hindi ka Nag-iisa" ("In fire prevention, you are not alone").
On March 8, 2023, the students had the opportunity to learn from the experts in the field, who taught them basic firefighting techniques, the proper use of fire extinguishers, and the importance of quick and proper evacuation during emergency situations. The event was held at the Bacolod City Fire Station.
The activity was organized through the coordination efforts of Engr. John Louie Salvarino, LCCB's DRRM and Safety Officer, who believes that the activity was a great way to educate the youth on fire safety and prevention.
Aside from the educational aspect of the activity, the students were also given a tour of the fire station's facilities, including the different types of firefighting equipment and vehicles used during emergencies. They also had the chance to interact with the fire department personnel and ask questions about their jobs and responsibilities.
The Open House and Station Tour Activity served as a reminder to everyone that fire prevention is everyone's responsibility. With the right knowledge and skills, individuals can help prevent fires from happening and keep themselves and their communities safe. This event was a successful way to celebrate Fire Prevention Month and promote fire safety in the community.