For the first time in the history of the Province of Negros Occidental, an Indigenous Peoples (IP) scholar passed the Japanese Language Proficiency Test (JLPT) Level 3 or N3 in Miyazaki Prefecture, Japan.
She is Darlyn Rebatado Blancia from the upland barangay of Kumaliskis, Don Salvador Benedicto and a recipient of the Negros Occidental Scholarship Program under the Assistance to Grade 10 students in Miyakonojo Higashi High School, Japan, category.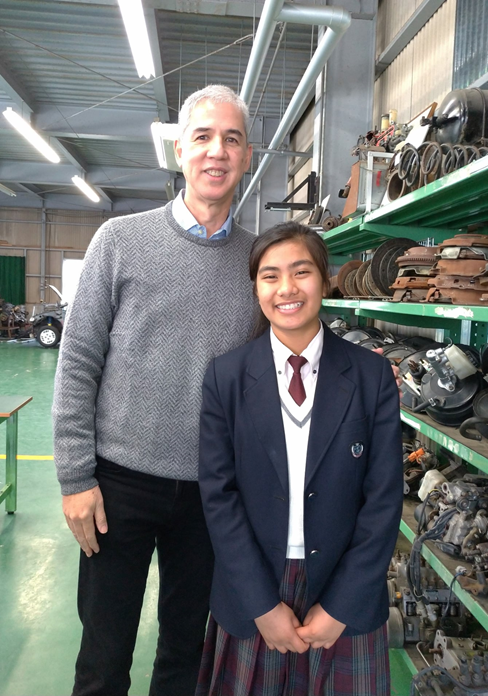 Darlyn is the youngest among five siblings, she was only 15 years old when she applied for a scholarship in Japan in 2018. She was raised by her mother, Merlinda Blancia, singlehandedly, along with her siblings because they were abandoned by their father more than a decade ago.
Her mother worked as house helper to support her and her siblings. They lived in a makeshift and dilapidated house with only one room that was utilized as kitchen by day and bedroom by night.
When Darlyn was chosen as one of the scholars for Japan, she was full of hope knowing that she will be able to give her mother a brighter future.
On February 20, 2021, Darlyn will be graduating from Miyakonojo Higashi High School and will continue her studies at the Houshin School of Healthcare for two years. Now that she is 18 years old, she will be able to work part-time while studying at Houshin so that she can support herself in Japan.
Karen Dinsay, head of the Negros Occidental Scholarship Program Division said that "I was teary-eyed the whole time I was interviewing Darlyn at her house three years ago. Listening to her story and being in a place she humbly calls 'home' strongly tugged at my heart strings, how poverty can inspire her and her siblings to strive harder", she added.
Gov. Bong Lacson congratulated Darlyn for being the first IP to pass N3. He said that this is a tangible indicator that the Provincial Government is doing its best to give equal access to educational opportunities to less privileged but deserving students in Negros Occidental.