Dozens of families in the towns of Moises Padilla and Hinobaan were displaced due to heavy downpour, yesterday.
In Moises Padilla, at least 45 families have temporarily sought shelter at the town's auditorium.
Meanwhile, in Hinobaan, families living near the creek and the coastal areas were also evacuated. Members of the Philippine Coast Guard assisted in the rescue operations.
A strong current of water due to flash flood also damaged a bridge in Hinobaan, making it totally impassable, a photograph of it was shared by town Councilor Jason Tupas on his Facebook.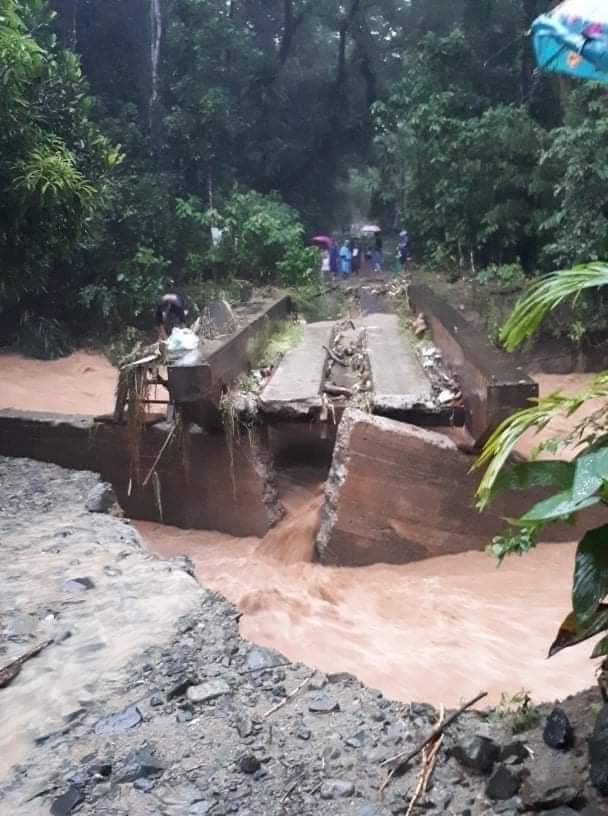 In another post, the councilor shared photos of livestocks that have been washed away after heavy and incessant rainfall. The councilor appealed to those who were able to rescue these animals to turn it over to the barangay so owners can properly claim it.