The Government Service Insurance System (GSIS) will launch the GSIS Computer Loan Program this month to assist GSIS members and their families in purchasing a computer unit for their online work or virtual classes of their children.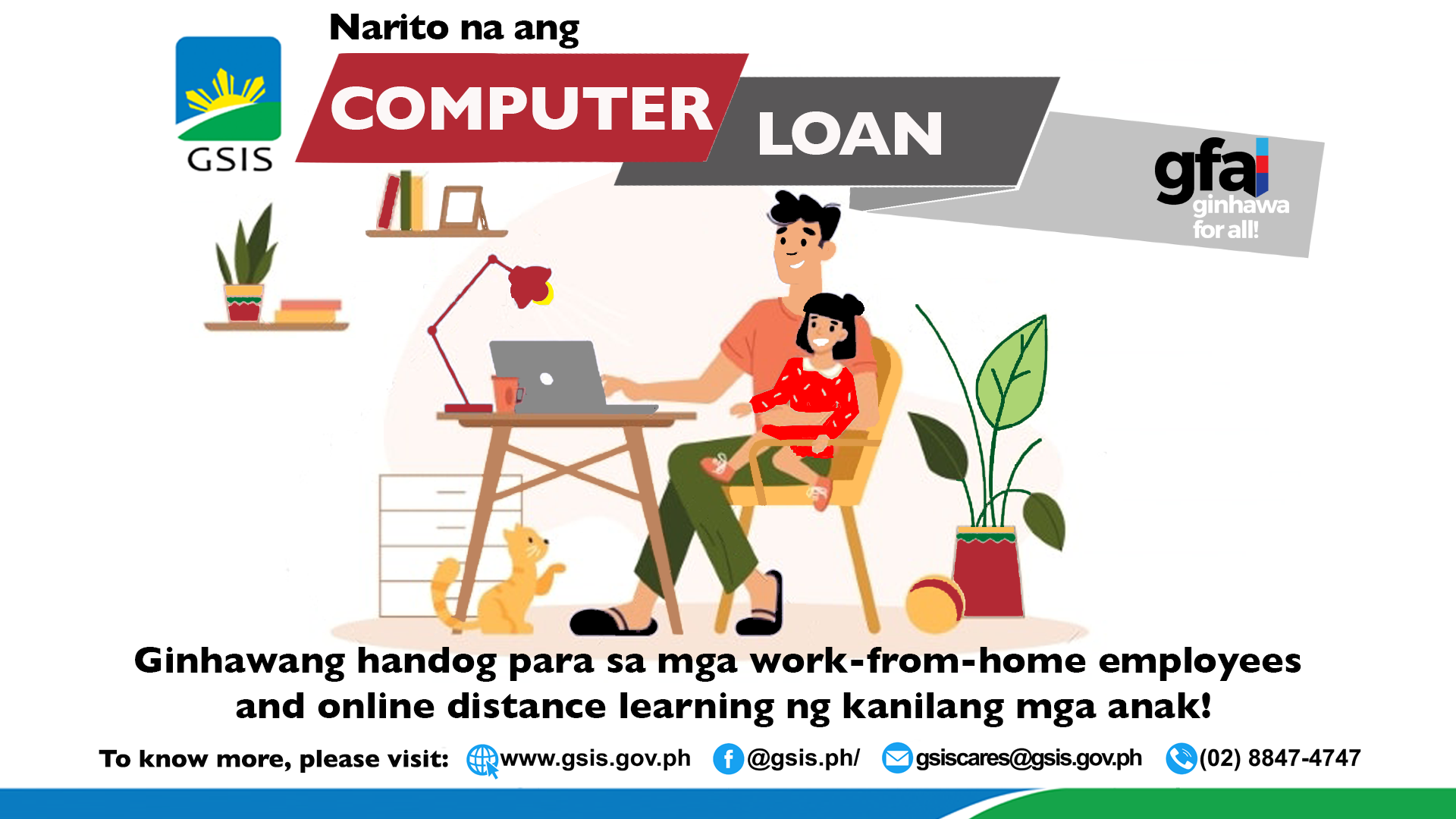 Under this new loan program, qualified members may borrow Php30,000 to buy a desktop or laptop computer. Even members who have already purchased a computer before the program was launched may apply for the loan. They just need to declare to the GSIS coordinator in their office, called Agency Authorized Officer (AAO), the type of computer they purchased.
The payment term is three years with an interest rate of 6 percent per annum. The amortization will be automatically deducted from the borrower's salary.
Qualified to apply for the Computer Loan are active members who have paid at least three months of premiums; have permanent appointment; are not on leave of absence without pay; have no pending administrative or criminal case; have no arrears under the GSIS Financial Assistance Loan (GFAL); and have no past due GSIS loan except housing loan.
In addition, they should have a net take-home pay of not lower than the amount required under the General Appropriations Act after all monthly obligations have been deducted and they must not be under agencies tagged as suspended.
Members may apply for computer loan over-the-counter at all GSIS branches and extension offices nationwide.
Computer loan proceeds will be directly credited to the borrower's GSIS eCard or Unified Multipurpose Identification (UMID) card. A text message or email will be sent by GSIS to the borrower once the loan has been e-credited.