Bacolod City, Negros Occidental— Mayor Evelio Leonardia releases today, October 6, the official line-up of Grupo Progreso for the 2022 local elections.
The line was shared on Leonardia's Facebook page, but in an earlier statement the mayor said his full slate will file their Certificate of Candidacy at Bacolod Commission on Election after lunch of today.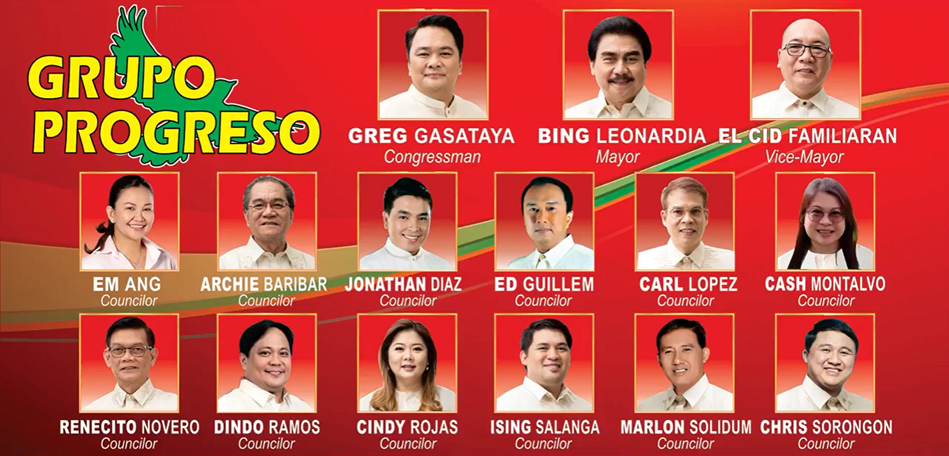 Joining the mayor still is incumbent Vice Mayor Elcid Familiaran who is seeking for re-election as vice mayor.
Replacing those incumbent councilors who switched their support to billionaire Albee Benitez, the mayor's opponent, were former CENECO president Ed Guillem, former Brgy 18 village head Jonathan Diaz, Cash Montalvo, Marlon Solidum and Emergency Operations Center deputy for medical Chris Sorongon.
Also joining Leonardia's candidates for the city council is City Administrator Em Ang who officially resigned from her post yesterday.
Leonardia also included Gasataya on their slate, but the incumbent congressman said he will remain neutral throughout the campaign considering his relations to both Leonardia and Benitez.