Globe, the leading digital platform in the Philippines, serving consumers and businesses' telecommunications and technology needs, has signed up a Memorandum of Understanding ("MoU") with AST SpaceMobile, Inc. ("AST SpaceMobile") (NASDAQ: ASTS), the company building the first and only space-based cellular broadband network designed to be accessible directly by standard mobile phones.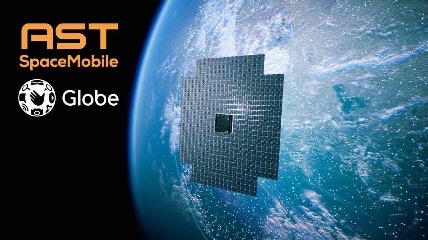 Once launched, AST SpaceMobile would aim to provide Globe with expanded coverage and reach to remote and underserved areas.
"Globe has always been a pioneer in bringing first-to-market digital solutions to empower Filipinos. This collaboration is another step in Globe's continuing initiatives to provide digital connectivity to remote rural communities as part of its commitment to the United Nations Sustainable Development Goals. It is our mission to enable inclusive economic growth and provide quality education and e-health even in remote and still unconnected rural communities," said Gerhard Tan, Globe's Network Strategy and Technology Enablement Director.
With this partnership, at least 86 million of Globe wireless subscribers will experience improved connectivity in areas that are not currently covered by regular cellular sites.
According to AST Spacemobile, the partnership with Globe will bring the number of subscribers represented by mobile network operators who have agreements and MOUs with them to more than 1.8 billion as of May 16, 2022.