This is a developing story. Please refresh for updates.
Along with the loud serene to greet the new year were the unusual loud thunder in some parts in Northern Negros Occidental which signaled the start of heavy rain that resulted to flash flood on the first few hours of January 1, 2021.
In Victorias City, hundreds of residents in Canetown, Barangays 1, 2, 6-A, 7, and 17 turned to social media as they sought for rescue as flood waters reached up to chest level.
In an SOS post on Facebook, user Jonas Librodo even went on asking for help from rescuers of neighboring towns and cities as flood water reached up to 6 feet.
In Silay City, flood waters also affected residents forcing them to evacuate. Flood waters also entered the Silay Public Market and neighboring establishments causing damage to business operators.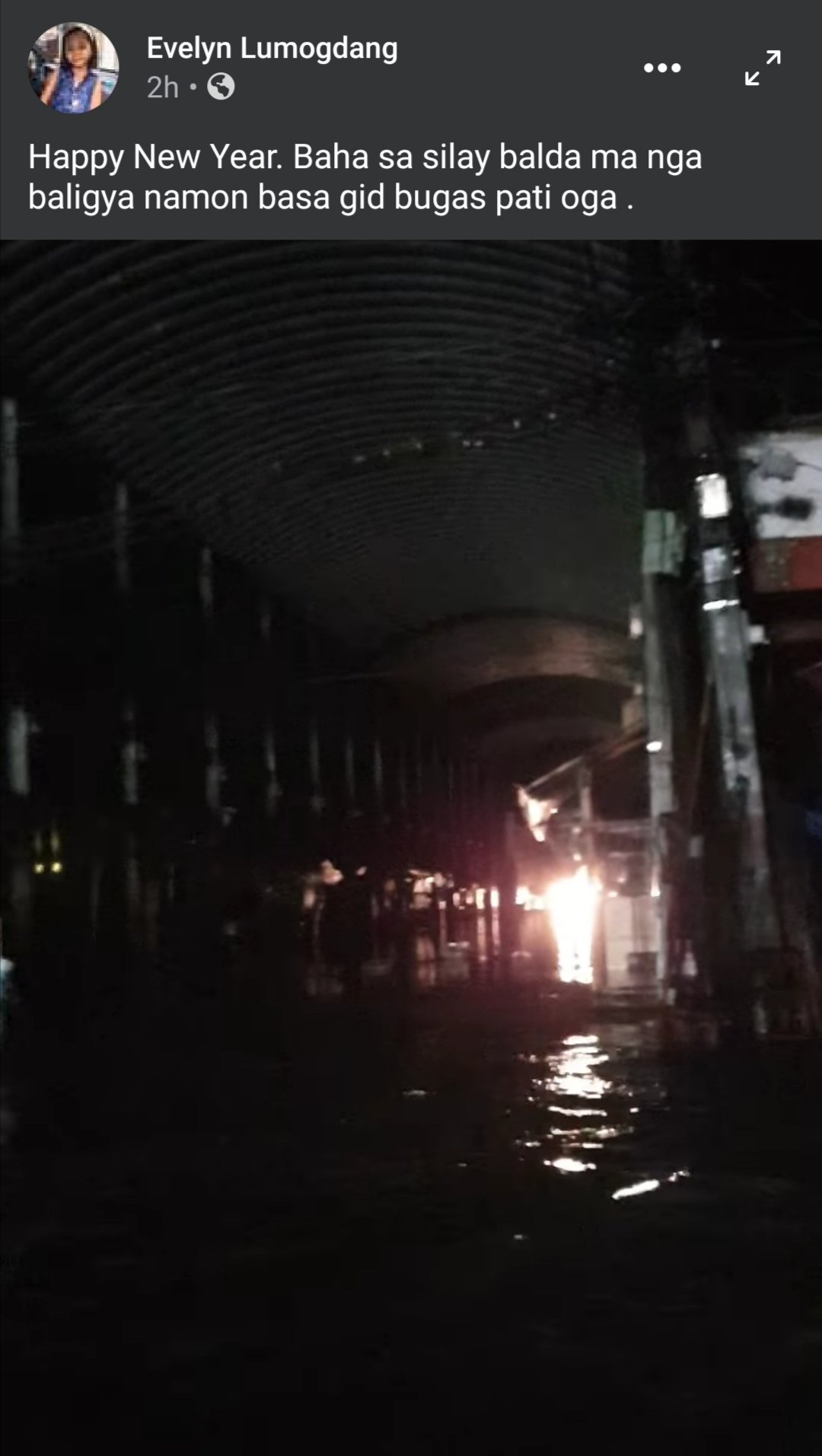 The continuous rain started before the New Year's eve and continued up to early dawn of the new year's day.
Electric power provider was also forced to temporarily cut-off the power supply in some parts in North since 2am up until this writing.
As of this writing, 1,575 individuals are curently housed in 3 evacuation centers in Victorias, while no figures yet were released by thr Negros Occidental Disaster Risk Reduction Office on the numbers of affected families in Silay.
No reports of casualty too but small vehicles, including tricylces and motorcycles conked out trying to cross flooded streets in some areas in Victorias as shared on Facebook.