This is a developing story. Please refresh this page for updates.
A fire of undetermined origin razed a thickly populated residential area in Prk. Neptune, Brgy. Singcang-Airport at 3:30PM, yesterday, April 26 and left 250 individuals homeless.
Witnesses said loud explosions were heard when the fire broke and it quickly spread in neighboring houses that are mostly made of light materials. A total of 52 houses were burned down according to Brgy. Captain Rossini Distrito.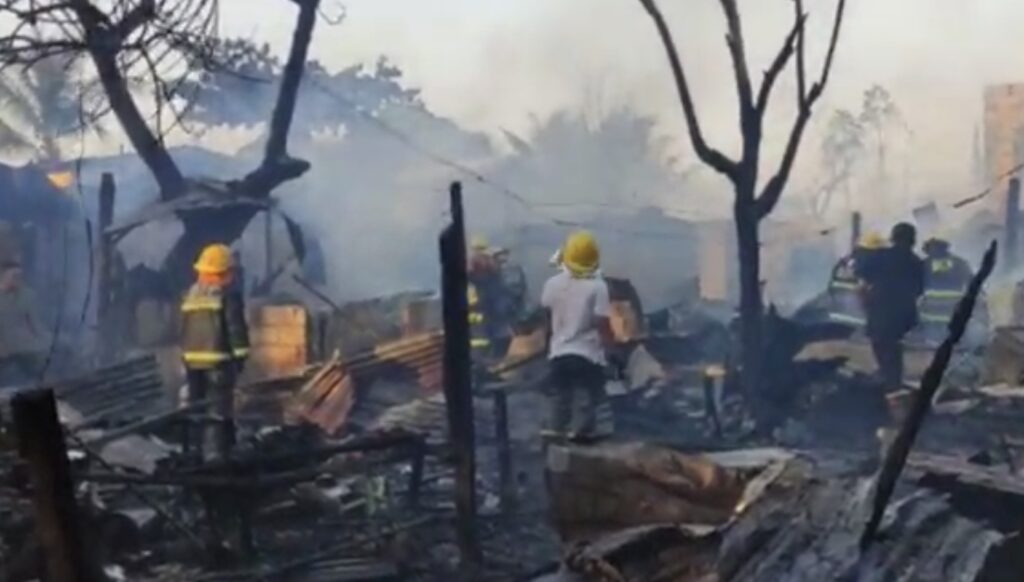 While the Bureau of Fire Protection was quick to respond, an eye-witness said that due to a narrow pathway, firefighters had difficulty penetrating the area.
As of press time, affected families are temporarily seeking shelter in tents that were set up inside JR Torres Elementary School.
Distrito appealed for donations of ready-to-eat food and other basic needs. While no one severely injured despite, Distrito said residents lost almost everything they owned.
For its part, the City Mayor's Office, through the Department of Social Services and Development (DSSD), started to distribute food packs, hygiene kits, and other supplies to the affected families yesterday evening.
The DSSD has immediately attended to the needs of the affected families while they are seeking temporary shelter at the evacuation center, Bacolod PIO said in a statement.
BFP said the fire was placed under control at 5:30PM but they are still probing the exact cause of the fire and the extent of damages.
Please refresh this page for updates.