After spending two tough months in Bacolod to help fight the rising COVID-19 cases, retired Maj. Gen. Mel and wife Mia Felciano finally turned over the full responsibility of overseeing and running the Emergency Operations Center to the local government.
Feliciano and his wife officially left Bacolod yesterday, November 2 after an informal send-off led by Mayor Evelio Leonardia. Joining the couple were the team from the Office of the Presidential Adviser on the Peace Process (OPAPP).
The Feliciano couple had supervised the daily huddles and the whole operation of the Bacolod City Emergency Operations Center (EOC) with the support of the OPAPP team and cluster heads since first week of September.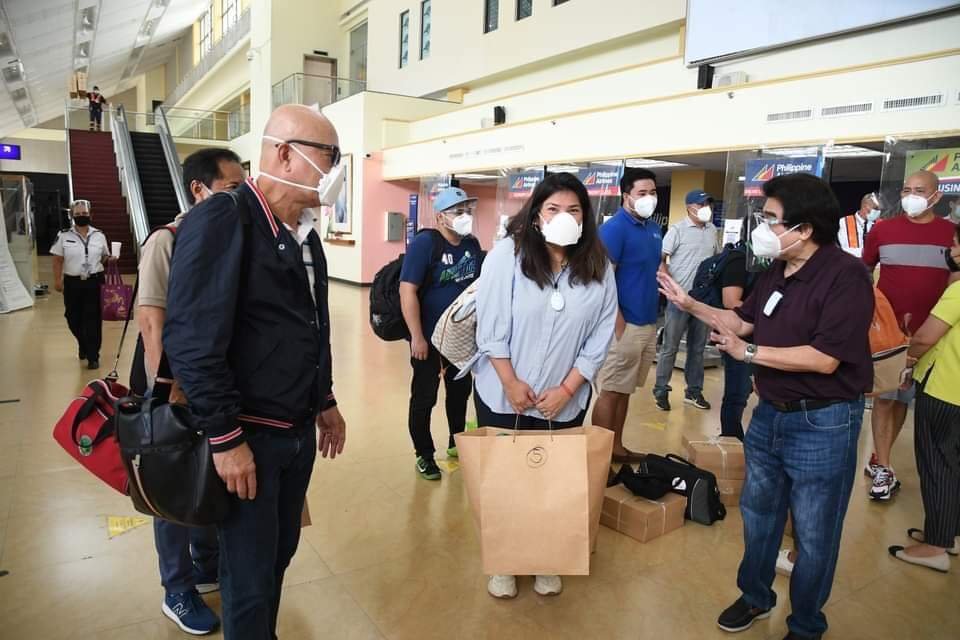 The OPAPP team is composed of Jessica Banganan, Marjorie Quiles, Johnnel Rañeses, and Adrianne Paulo Reales.
During his stint as EOC-TF's supervisor, General Feliciano brought with him Mrs. Feliciano, who is a nurse by profession with extensive clinical background and patient care experience in the US.
General Feliciano was among the top officials deployed by President Rodrigo Duterte to Bacolod in the last week of August after Leonardia wrote a letter appealing for assistance in view of the urgent COVID-19 crisis in the City.
Feliciano and his wife were originally scheduled to oversee the Bacolod EOC-TF for only the month of September, but the couple decided to stay until end of October to continue advising, coaching and guiding the task force until such time it can "competently and confidently" stand on its own.