The  Archipelago Philippine Ferries Corporation, operator of FastCat, has officially launched its Bacolod-Dumangas route via the Banago Port last April 10, 2022.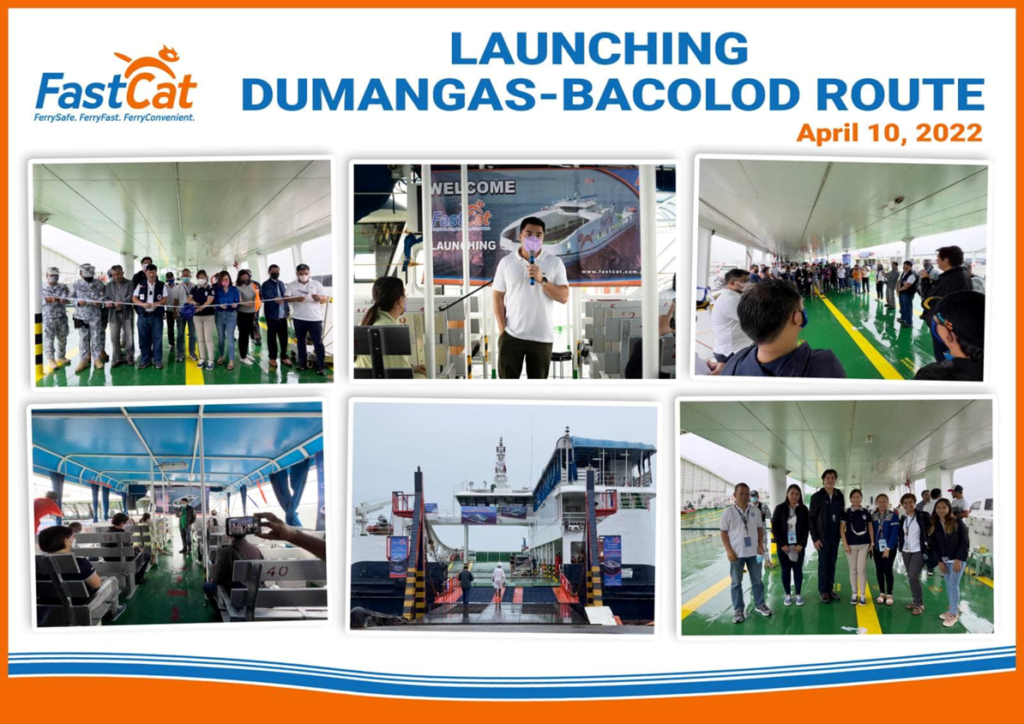 The new route is in addition to its existing Bacolod-Iloilo route that links the Negros island to Panay. The maiden voyage of FastCat departed at 4PM of April 10.
With the opening of the new route, FastCat will be adding another vessel to give the riding public more options to travel and more ways to transport goods.
Serving the Bacolod–Dumangas route will be FastCat M16, one of newest vessels among APFC's total fleet of 18. Present at the luanch were Municipal Mayor Ronaldo Golez of Dumangas, Congressman Braeden John Biron, Regional Director of Marina VI, Ms. Feliza Orongan, Philippine Ports Authority, Philippine Coast Guard and institutional partners.