Story updated to include the official copy of a certification of the bridge's structural integrity from DPWH.
A crack was noticed along Bangga Dose bridge in Talisay City, the City Disaster Risk Reduction Management Office of Talisay confirmed today, January 11, forcing the local government unit of the city to close the bridge for traffic.
In a Facebook post, Mayor Neil Lizares of Talisay shared photos showing a visible horizontal crack and advised motorists to consider an alternative route. The bridge connects the city of Talisay and Silay in north.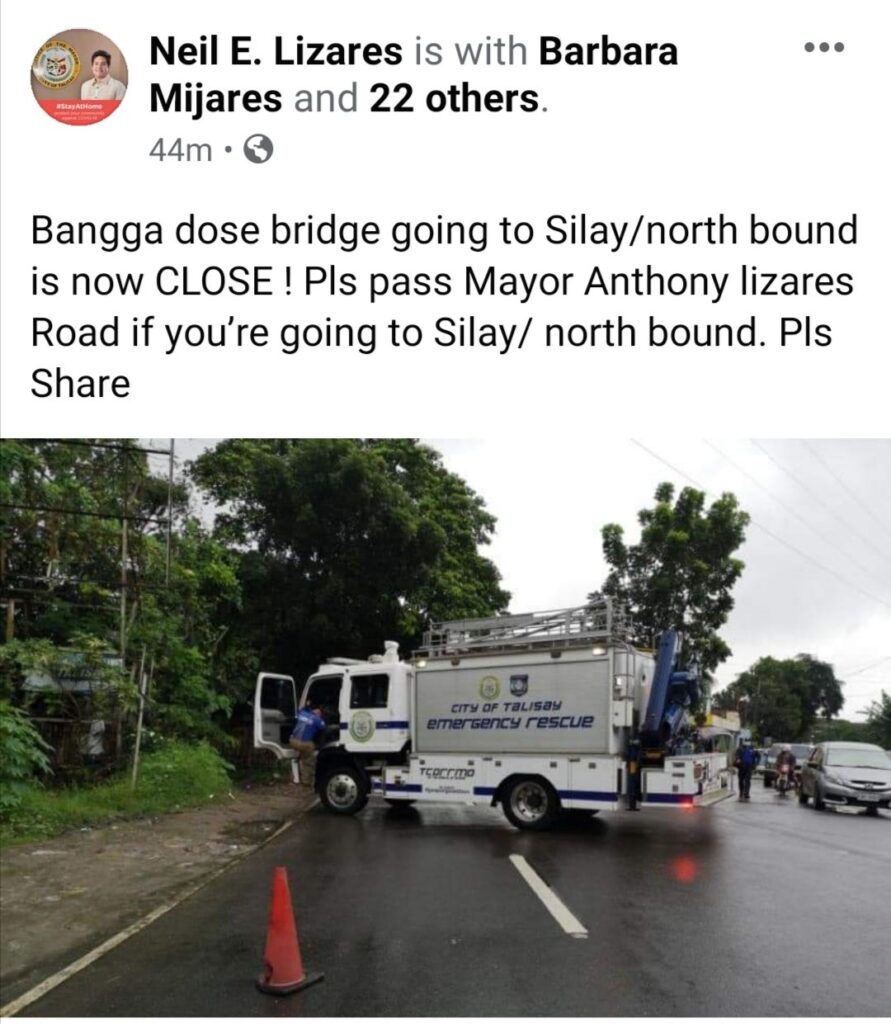 But the Department of Public Works and Highways was quick to say that the report was "false alarm". Engineer Hermino Herida from the planning office of DPWH who immediately went to the area to inspect the bridge said the bridge's structural integrity is not compromised.
He explained that the reported crack was the bridge's expansion joint, an engineering structure where during a sudden change in temperature separates the bridge and the pavement. He said the bridge is totally safe to motorists.
It was not yet known if the visible crack was due to the flooding that struck the city last weekend.
As of 2PM, Lizares together with a team from DPWH is at the area to check on the status of the bridge.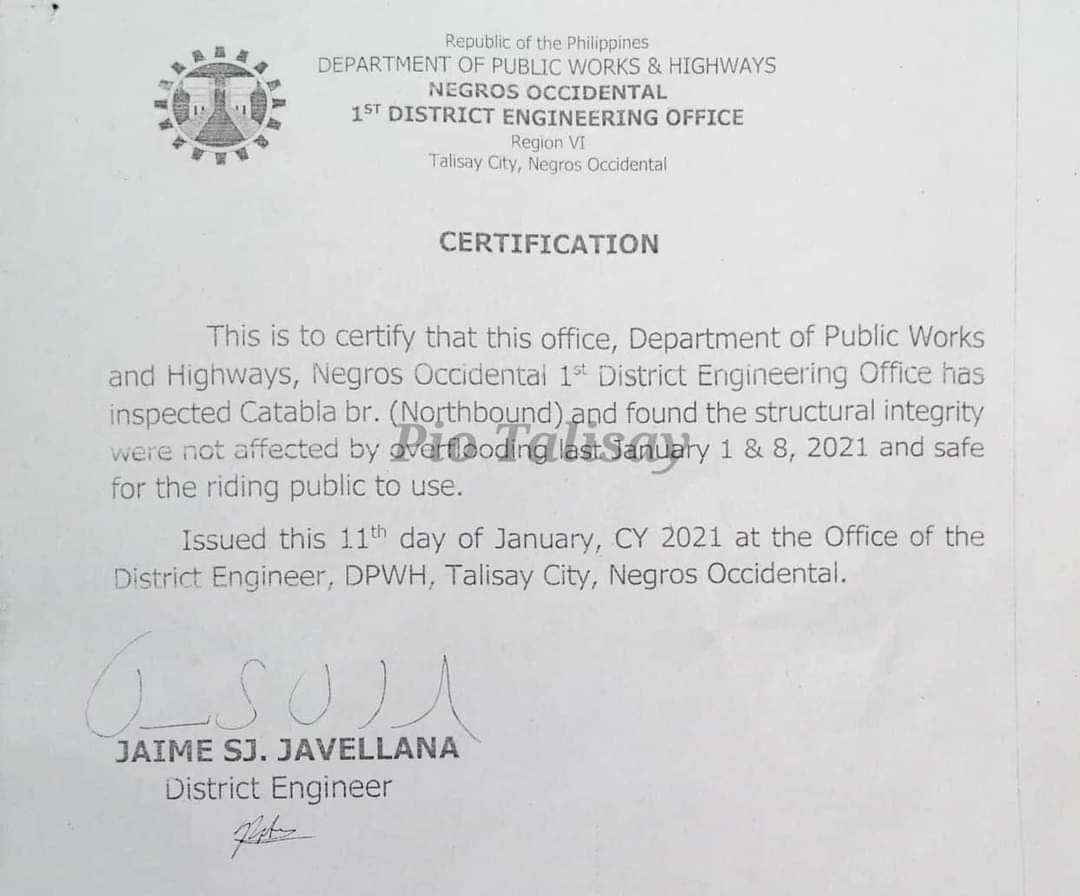 Based on their inspection, the 1st District Engineering Office said the bridge is safe for the riding public to use.