The provincial government of Negros Occidental is hosting a Valentine's Day celebration tomorrow, February 14, and is inviting couples and families to enjoy an afternoon of fun and love-themed activities in the park.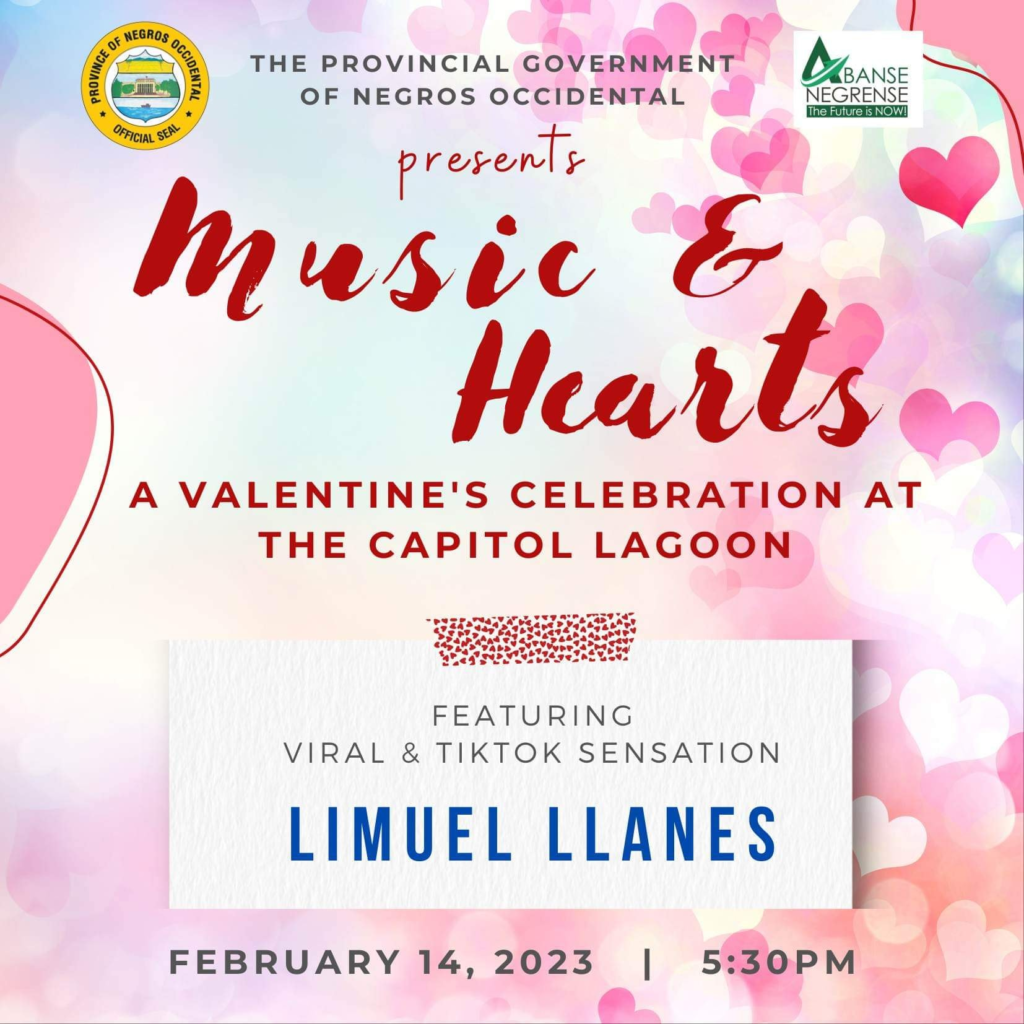 In an announcement, Capitol said it will host a music and heart celebration which starts at 5:30PM and will feature viral & Tiktok sensation Limuel Llanes. It will also feature variety of romantic live music, while street food vendors are still allowed to park their food carts outside the park.
Last week, Capitol has redecorated the park with heart-shaped decorations and a giant bear to provide a safe and enjoyable space for the parkgoers to celebrate Valentine's Day.