Gov. Eugenio Jose Bong Lacson recognized today, October 10, the outstanding Negrense women who excel in agriculture and whose exceptional achievements have a positive impact on the community.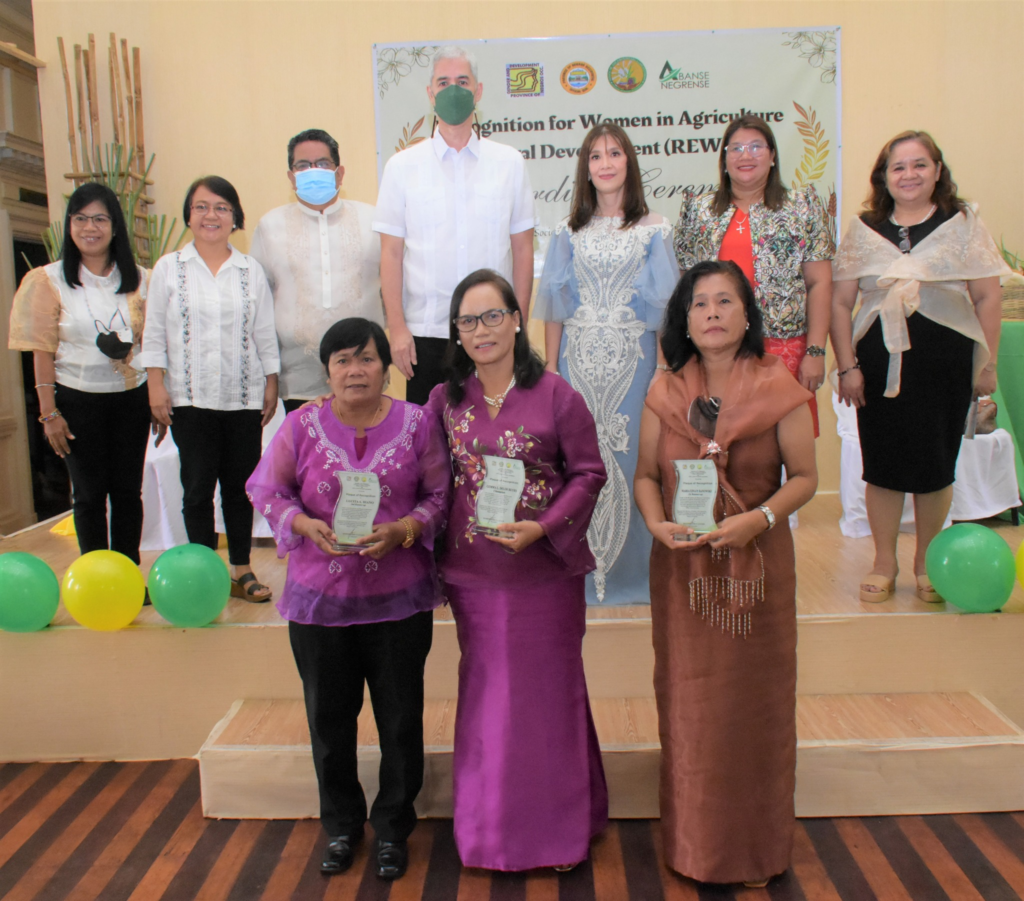 Recognize by the provincial government for Women Engaged in Agriculture and Fishery Category were Gemma Delos Reyes of La Castellana, champion; Maria Gina Banowski of Bago City, 1st runner up; Lucita Diano of Valladolid, 2nd runner up; and Haydee Panhilason of Victorias City and Luisa Manayon of Calatrava, consolation prizes.
Meanwhile, the awardees for the Woman Leader of an Agricultural Organization Category are Herly Tumalaytay of Pulupandan, champion; Myrna Villa of Bago City, 1st runner up; Jona Altea of Moises Padilla, 2nd runner up, and Rosie Alit of Murcia and Leslie Bacay of Voctorias City, consolation prizes.
The Recognition for Women in Agriculture and Rural Development (REWARD) was spearheaded by the Office of the Provincial Agriculturist and Gender and Development (GAD) Negros Occidental.
Gov. Lacson lauded the women awardees and said that women always find alternatives and new ways of ensuring food security for their families, and they also pursue multiple livelihood strategies.
He said that in the Philippines and in most countries, women are the ones primarily responsible for nutrition and food security in the household and that they always deliver and provide regardless of the circumstances they are in.
"Most of the time, when we explore farmers' issues, we seldom approach them from a gender point of view.
But today's awarding is proof that even though the narratives of women in agriculture and fisheries get lesser attention, the value of their work proves otherwise," he added.
Board Member Rita Gatuslao, Executive Assistant to the Governor and Action Officer of the Provincial GAD Foal Point System, Marie June Castro, and Provincial Agriculturist Dr. Edmundo Raul Causing, also joined the awarding rites.