Bacolod City, Negros Occidental— The founder of Bacolod Real Estate Development Corporation (BREDCO), Atty. Simplicio Palanca passed away today, July 10, Victorias City Administrator Dino Acuna confirmed on his Facebook post.
Palanca who turned 98 last March 12 passed away before noontime in a private hospital in Bacolod where he was confined. He died due to cardiac arrest.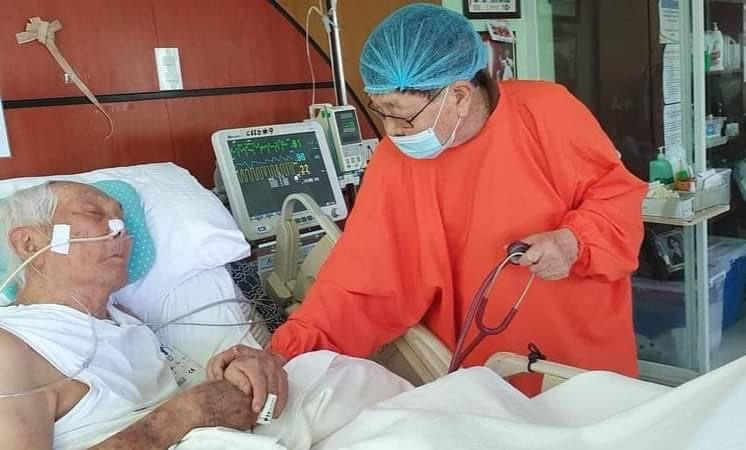 Former 3rd district Congressman and businessman Albee Benitez also confirmed the death of Palanca in a statement posted on his Facebook.
Benitez described the old man by the sea as a visionary who never faltered from his vision of
reclaiming the 250-hectare shoreline of Bacolod and establishing a seaport.
Palanca began his dream of building a seaport in 1961 which now caters not just to inter-island vessels but as well as international cargoes.
He added: "Even when others thought it was impossible, now it has changed the geographical and economic landscape of Bacolod City, and provided many jobs and opportunities for Bacolodnons and Negrosanons."
Palanca according to Benitez also continued his vision for the establishment of Magikland, an outdoor entertainment and amusement park in Silay City, even from his hospital bed.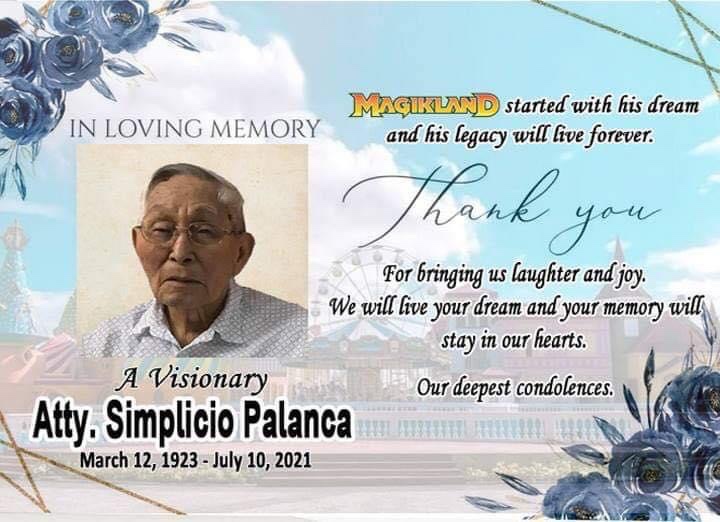 As of this writing, no official announcement was released yet for his memorials.
This story was updated to include his cause of death and the statement from Magikland.