Netizens praised Senior Fire Officer Arnel Chavez of the Bureau of Fire Protection (BFP) and his team for rescuing a male call center employee who attempted suicide on the morning of June 9.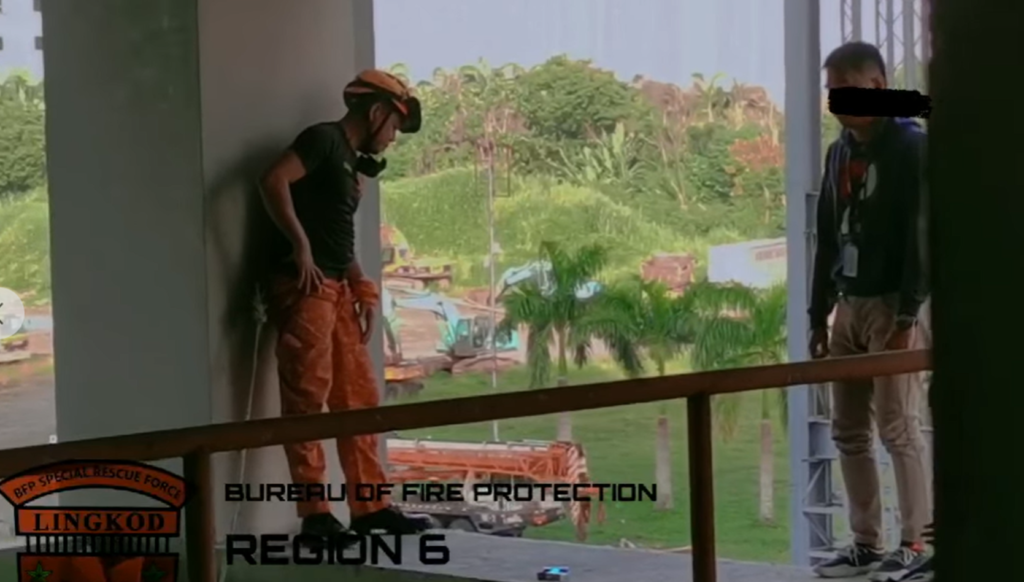 The BFP said it dispatched Chavez and his team after it received a on or about 6:09AM yesterday that a suicidal man attempted to jumped off from the 5th floor of the call center building. The building is occupied by both Concentrix and iQor.
It took the team of Chavez almost half an hour of negotiation and convincing before the subject was recued, the BFP said.
In a video released by the BFP, it showed Chavez carefully negotiating to the victim who was standing at the edge of 5th floor deck, wearing a jacket, a khaki pants and his company ID badge. At one point, Chavez was seen trying to divert the victim's attention as he slowly moved closer, and eventually grabbed the subject's body and brought to a safe zone area for proper debriefing.
The Mountain Tiger, Chamber Volunteers and PNP Station 3also assisted BFP.