A total of 5,000 doses of AstraZeneca vaccine against COVID-19 was officially received by the local government of Bacolod, today, August 23, as part of the donation of PLDT-Smart Foundation, according to City Administrator Em Ang.
The vaccine donation is part of the 50,000 doses that the foundation pledged to 5 local government units to augment the ongoing vaccination efforts of the government. The other beneficiaries are Malabon and Navotas in Metro Manila, Davao and General Santos.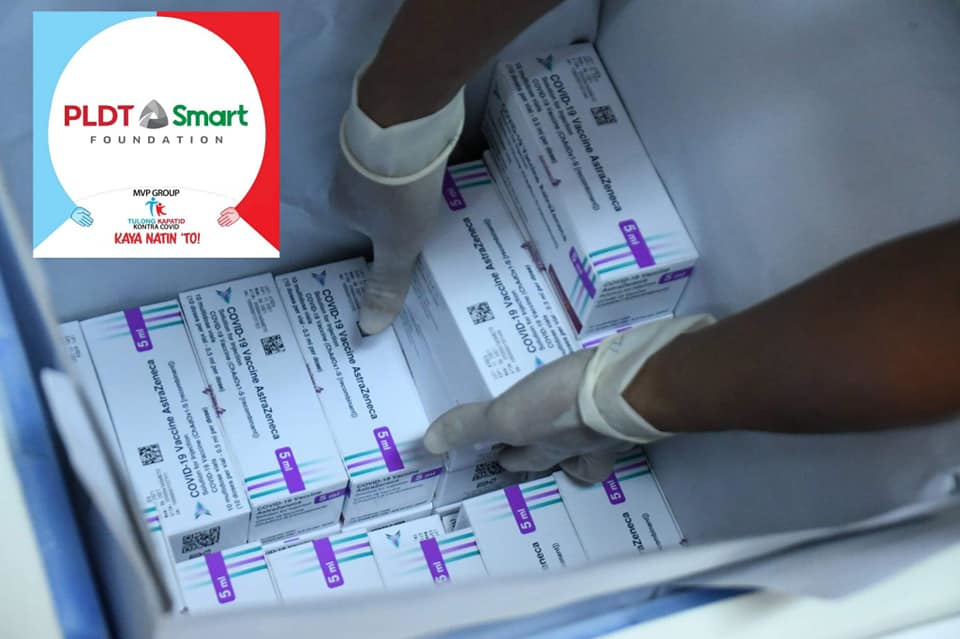 Ang said the city expects to receive an additional 5,000 doses in coordination with Zuellig Pharma.
The vaccines were received by City Administrator Em Ang, City Health Officer-in-Charge Dr. Edwin Miraflor, Jr. and Cold Chain Facility Manager Paulynne Sustento. Also present are Cold Chain Facility Nurse Ma. Reyjoy Kwon and DOH R6 Monitors, Jernalyn Marie Bernadas and Jedabelle Corgos.
In a statement, Manny Pangilinan, METRO PACIFIC Investments Corp. (MPIC) and PLDT, Inc. said: "We join you in our common goal to attain herd immunity as soon as possible. We pray that the pandemic may end soon, but while we might still have a long way to go before we can truly revert to normal, be assured of our support to make the way less painful for our countrymen."