A mock-up model of the housing program of Bacolod Mayor Alfredo Abelardo Benitez is being set up at the ground of the Bacolod Government Center.
Committee on Urban Poor, Housing and Resettlement Chairman Councilor Vladimir Gonzalez said the purpose of the model unit is to let the public visualize the housing unit.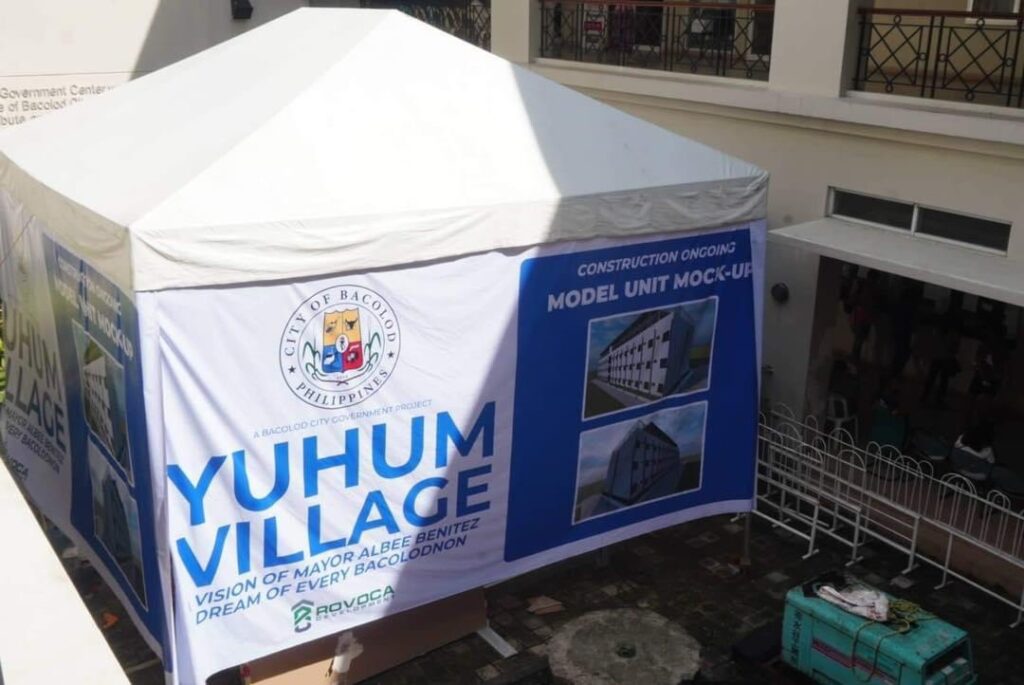 The model unit is measured 7 meters in length, 3.5 meters width and 3 meters in height. It has a complete living room, kitchen and bathroom.
The Yuhum Village is expected to rise at the coastal areas of Brgy. Banago, Brgy. 8 and portion of the relocation site in Abada Escay.
"The mayor wants the people to see and visualize what the actual unit is for them to appreciate the housing program of the city," Gonzalez stressed.
Gonzalez pointed out that Mayor Albee wants to build 10,000 units for the first year of the implementation of the project instead of 5,000 units that has been initially agreed.
A two-day seminar and workshop is also slated this week to plan out the action plan of the city for this housing program intended to informal settlers who are living in danger zones.
Meanwhile, Bacolod Housing Authority head Ma. Victoria Parrenas said her office is tasked to conduct socio-economic survey to pre-qualify the target beneficiaries.
Once they will pass the pre-qualification process, beneficiaries will be instructed to submit the initial requirements which includes two valid IDs, Marriage Certificate, or Affidavit as head of the family (for single), Cedula, latest family picture and brgy. certificate, Parreñas added.