The Bacolod City Public Information Office (PIO) in a post today, January 28, confirms that the local government has lay the groundwork for the rollout of COVID-19 free vaccine.
In its Facebook post, the city information office is encouraging Bacolod residents to register through their barangays. It said: Vaccination works; it is safe.
The post is accompanied with various social media art card that encourages the public to get vaccinated against the deadly virus.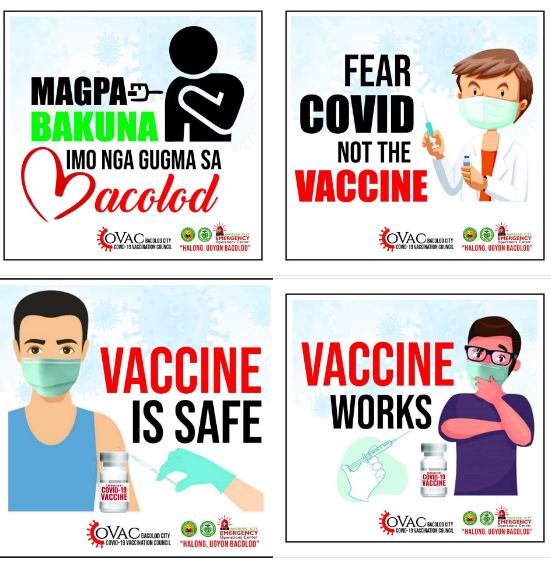 The City of Bacolod was among the first few local government units who were able to sign-up for a tri-lateral agreement with Astrazeneca for an advance purchase of at least 350,000 doses of COVID vaccine.
Among its first priority once the vaccine is available, are those in the medical field and the vulnerable sector. Employees from various call center companies operating in the city are also encourage to avail of the free vaccine, in the event that there respective companies will not sponsor their vaccination.
Earlier, call center giant Concentrix, has confirmed that it will provide free vaccine to its entire workforce in the Philippines following is tri-lateral agreement with Astrazenca.