Bacolod City, Negros Occidental— The Bacolod City COVID-19 Vaccination Council (CoVaC) continues to accelerate its vaccination drive against COVID-19 with the launched of an addition bus for its VAX-i mobile vaccination drive, yesterday, September 13.
The latest addition from Ceres Liner brings the number of buses being utilize for mobile vaccination to 5.
Mayor Evelio Leonardia who personally attended the ceremonial launch at the Ceres North Terminal said: "The fight against COVID-19 is a race against time. This (VAX-i) is another way to accelerate our vaccination program. We have to search for them (vaccinees). If our citizens cannot go to our vaccination center, our vaccination center – thru the VAX-i buses– will go to them."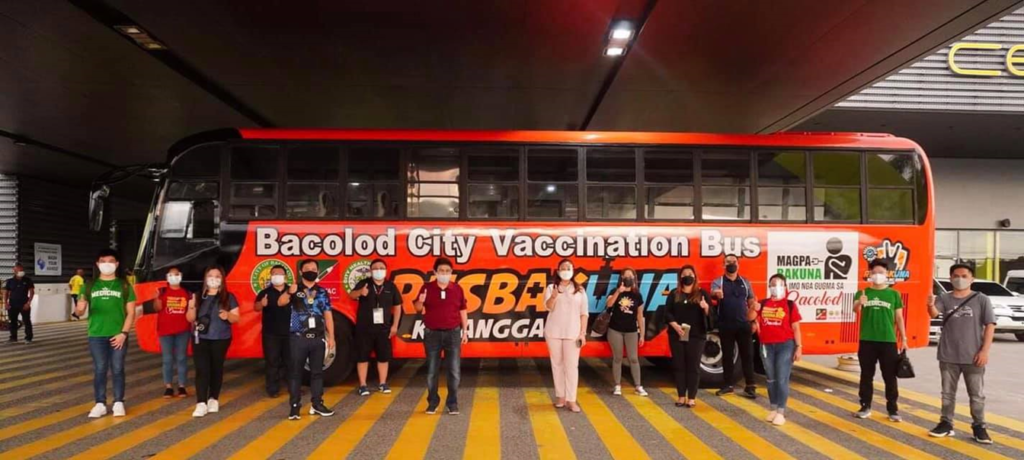 The fifth VAX-i bus is the third bus provided to the city government's by Vallacar Transit Inc. (VTI), operator of Ceres buses, headed by its Chief Executive Officer Leo Rey Yanson. The other bus was provided by Merzci Pasalubong of businessman Jonathan Lo.
It was last month when the city repurposed its City Tourist Bus as part of the innovations introduced by the Emergency Operations Center (EOC) and CoVaC to boost the vaccination capacity of the city government.
VAX-i buses drive around Bacolod, with doctors, nurses, and other healthcare workers on board, who administer COVID-19 vaccines to workers in the marginalized sectors.
As of September 9, the city was able to administered a total of 253,676 vaccines against coronavirus. Of these, 143,011 were first doses, while 110,655 were second doses.