Ayala Corporation's fully owned subsidiary AC Logistics and Mr. Alberto Lina reached financial close for the acquisition by AC Logistics of a 60% interest in AIR21 Holdings, Inc. (AHI).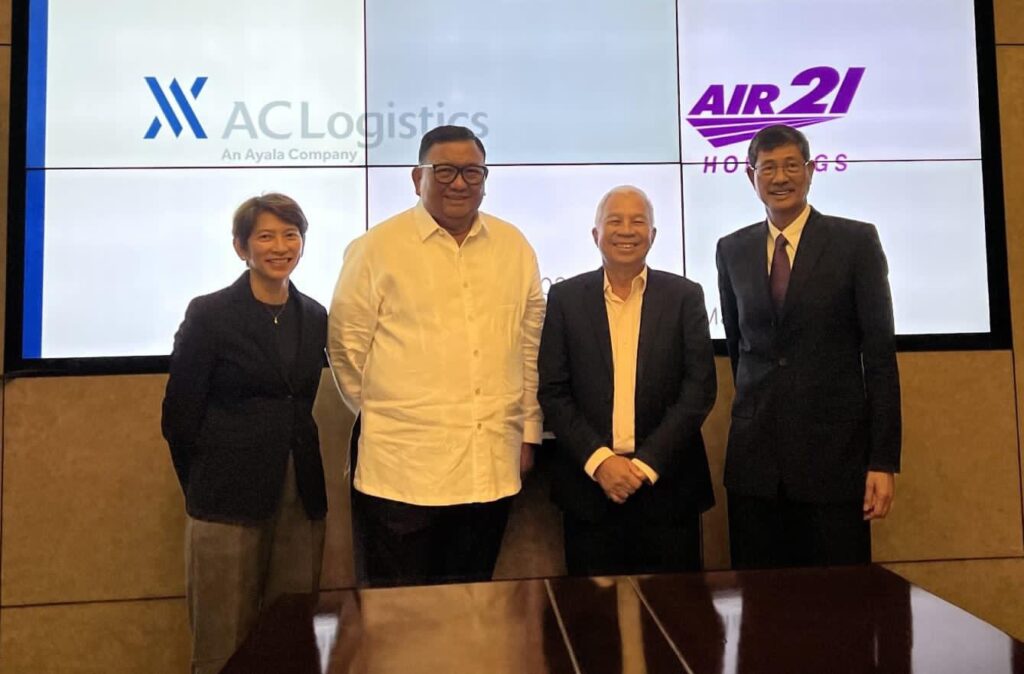 "AC Logistics is a realization of Ayala's commitment to create shared value with our stakeholders. I have full confidence that the vision we created together with Mr. Alberto Lina will come to life through our teams' shared experiences and unique expertise," said Rene Almendras, President and CEO of AC Logistics.
The acquisition of AHI provides the Ayala with a more robust capability to provide logistics services across the entire supply chain, including door-to-door express delivery, multiple types of warehouse operations, management, and digitization, international and domestic freight forwarding, and waste management services.
"From our decades of service excellence in the logistics industry, the Lina Group has nurtured a family of talented and resilient experts who are committed to deliver delight to our loyal customers. We are extremely excited to partner with the AC Logistics team to grow to greater heights in the future," said Alberto D. Lina, Chairman of AHI.
AHI has controlling interests in eight operating companies that include Airfreight 2100 Inc., Air 2100 Inc., U-Freight Philippines Inc., U-Ocean Inc., Cargohaus Inc., LGC Logistics Inc., Waste & Resources Management Inc., and Integrated Waste Management Inc.