The provincial government of Negros Occidental is not lowering its guard against COVID-19. This after Provincial Administrator Atty. Rayfrando Diaz confirmed that arriving passengers from the other side of the island will still be subjected to mandatory swabbing.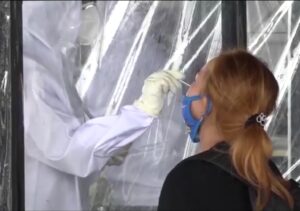 Diaz issued this statement after the Maritime Industry Authority (MARINA) has confirmed the resumption of sea travel between Bacolod and Iloilo by end of the month. He, however clarified that Bacolod residents will be excluded from the mandatory swabbing as they do not fall under their jurisdiction.
After the swabbing, Diaz said that Negros-bound passengers will have to undergo quarantine while waiting for their results. The province has committed for the swab result to be available within 3 days.
RELATED STORIES:
Meanwhile, the city of San Carlos reminded travelers bound to their city to push back their return to a later date due to the lack of available quarantine facility. The local government suspended the processing of returning individuals last October 23 up until November 6.