A 22-year-old driver of a private vehicle will face charges of reckless imprudence resulting in homicide and property damage after he hit and killed a taxi driver and carried the victim's body for 5 kilometers on the hood of his vehicle.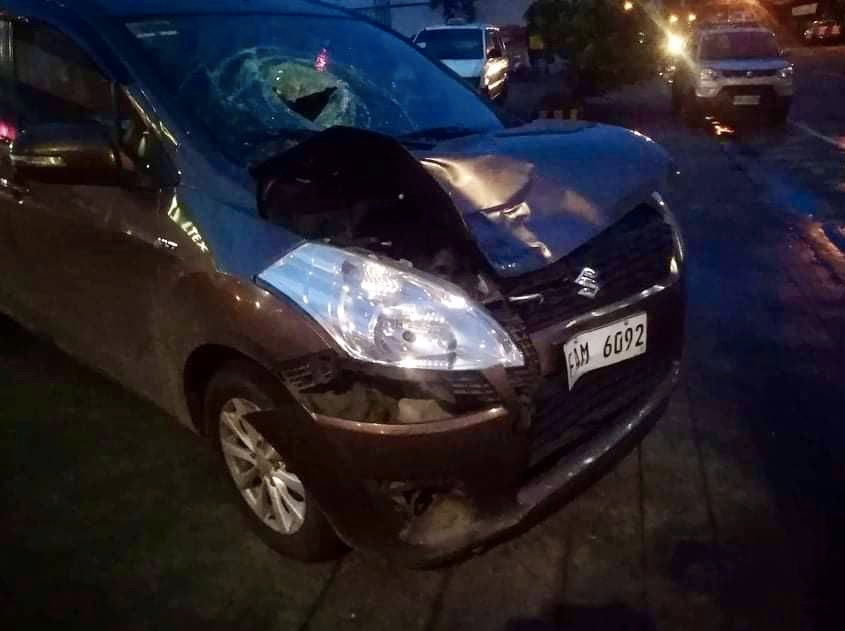 The suspect, who was driving his Suzuki Ertiga, hit the 58-year-old taxi driver, Leonilo Ortillo Borbon, along Araneta Street in Brgy Singcang Airport, of the city, at 3:40 a.m., but he did not stop and instead carried the victim's body before stopping at the Caltex gasoline station at BS Aquino Drive-Lacson Street, roughly 5 kilometers from the scene of the incident.
Borbon's body got hooked on the windshield of the badly damaged Suzuki Ertiga, according to Capt. Jonito Pastrana, officer-in-charge of Police Station 2, and remained there until he was discarded at BS Aquino Drive-Lacson Street.
Pastrana said the based on statements from witnesses Gialogo was driving at a high speed. Some taxi drivers tried to chase until they reach the area where he stopped. He was allegedly under the influence of intoxicating drink.
Gialogo was temporarily detained at Police Station 8.