Fifteen individuals who have completed their Community Based Drug Rehabilitation Program (CBDRP) marked their success during the CBDRP Moving Up Ceremony held at Barangay Pahanocoy Gym in Bacolod City on March 11, the Philippine Drug Enforcement Agency said in a press release.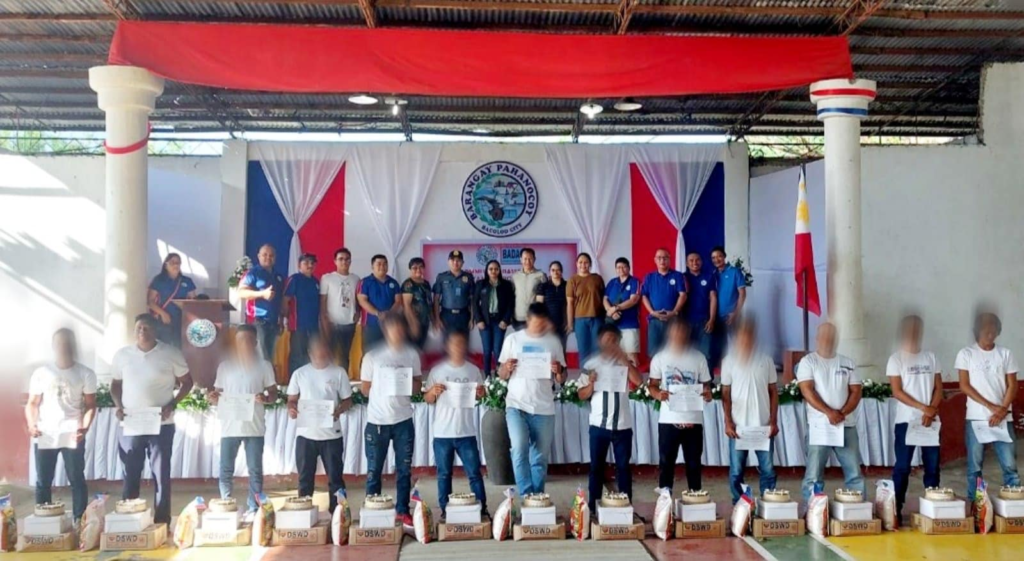 The activity was spearheaded by the Barangay Anti-Drug Abuse Council and was attended by various organizations including PDEA-Negros Occidental Provincial Office, City Health Office, PNP, DILG, and religious sectors.
During the ceremony, the reformed Persons Who Used Drugs (PWUD's) shared their testimonies and expressed their gratitude to the partner agencies, stakeholders, and those who contributed to the success of the program. They emphasized how the rehabilitation program influenced them to become better persons and encouraged others who are still struggling to turn their lives around.
IA I Jeanette Reyes expressed gratitude to all the partner agencies, stakeholders and those who have contributed their efforts for the success of the said program and emphasized on the importance of their moving-up as a beginning of their genuine recovery.