A shallow earthquake with a depth of 13Km north-east of La Castellana town in Negros Occidental was recorded, past 3AM today, June 13, by the Philippine Philippine Institute of Volcanology and Seismology (PHIVOLCS-DOST).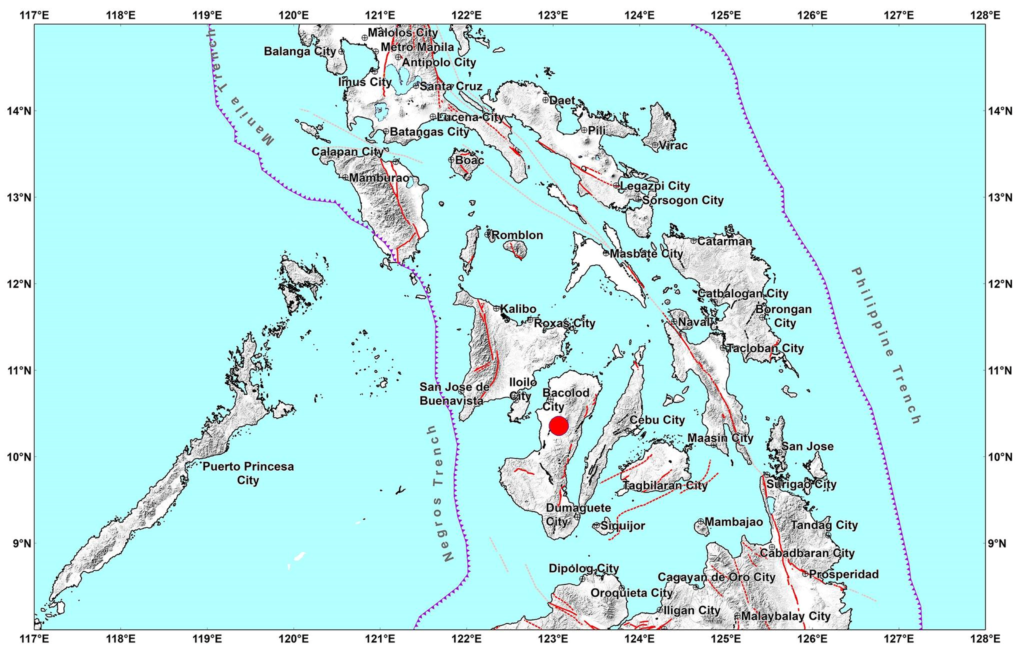 PHIVOLCS said the earthquake was registered at magnitude 2.4 , 10.35°N, 123.07°E – 006 km N 60° E of La Castellana.
In a separate bulletin, PHIVOLCS said that Mt Kanlaon volcano also recorded at total of 17 volcanic earthquakes since 5AM of June 12 up until 5AM of today, June 13.
The volcano also emitted 200 meters tall of plumes, with moderate emission before drifting northwest.
According to PHIVOLCS, Mt Kanlaon remains under Alert Level 1, and entry into its 4-kilomer Permanent Danger Zone is not allowed.