The local government of San Carlos City thru the Emergency Operations Center (EOC) Vaccine Cluster rolled out its first batch of COVID-19 vaccines this morning, March 19.
Dr. Mary Genevieve G. Montaño, Medical Specialist II and Acting Chief of the San Carlos City Hospital was the first frontliner to be vaccinated with the Sinovac Vaccine along with fellow medical workers Dr. Primo Archie Esleyer, Dr. Joanne Mae Villanueva and Dr. Ronoel Gene Flora.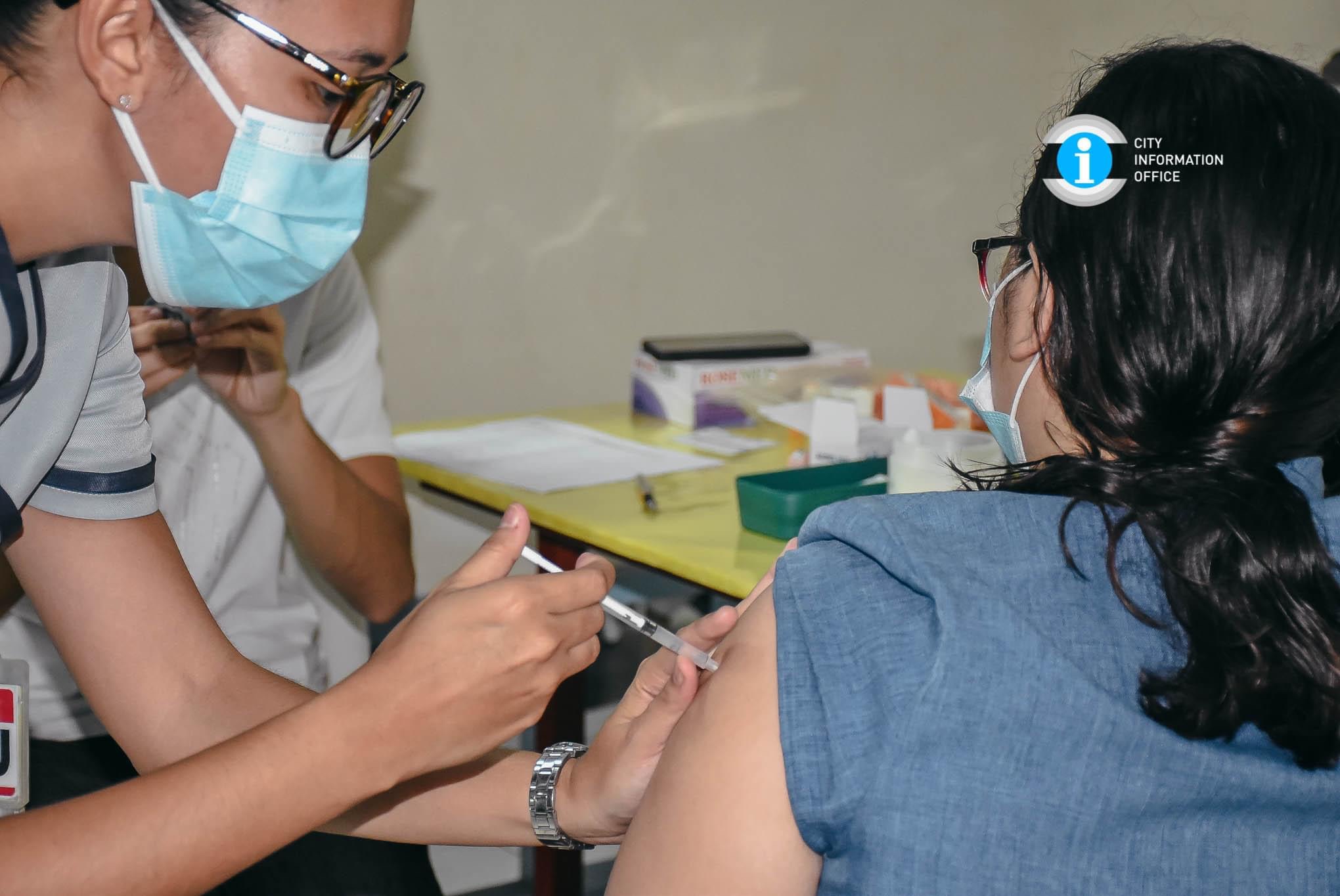 Said doctors were followed by other City Hospital staff administered by Nurses Gwen Delubio and Aizalyn Visitacion.
City Mayor Renato Y. Gustilo emphasized that the vaccine is one way to protect oneself against the virus and he is hopeful that every San Carloseño will be vaccinated.
He said that the local government already allocated P20 Million to purchase additional vaccines in case the city will run out of provisions from the provincial government.
Along with the City Hospital, vaccinations among health workers also took place at the San Carlos Doctors' Hospital wherein the institution's Medical Director, Dr. Wilmer Yap, was the first to be vaccinated.
All medical frontliners who have been vaccinated manifested no adverse effect after several hours from vaccination.
The Provincial Government of Negros Occidental allocated an initial of 370 Sinovac vaccines to San Carlos City for the health workers who are considered most exposed to COVID-19.