San Carlos City government thru the San Carlos City Chamber Orchestra (SCCO) and Pasundayag Dance Company (PDC) ends year 2021 by a New Year's Eve Special, "Hunat sa Bag-ong Tuig" and a long fireworks display last December 30 at City Hall Ground.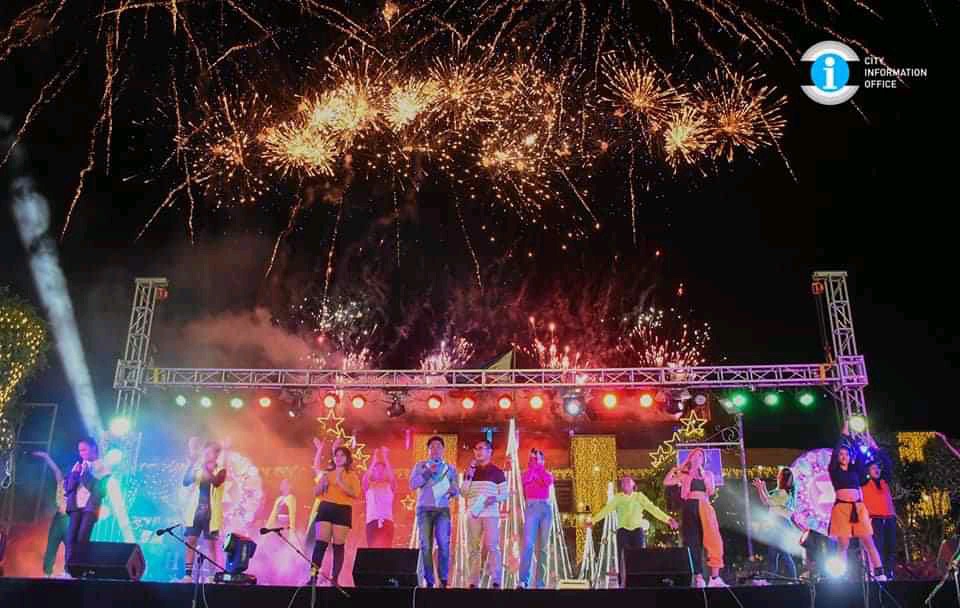 A series of dancing and singing were performed by PDC while SCCCO showcased their talents by playing Beauty and the Beast, Game of Thrones Song and many more.
Cydel Gabutero, The Voice Teen Edition Season 2, belted her oustanding performance before moving to Manila for her growing music career.
She said her singing last night was her way of thanking everyone for their full support in her musical journey.
Mayor Renato Y. Gustilo said that despite Bagyong Odette and COVID-19 pandemic, the show is a way to entertain the hearts of Sancarloseños amidst the problems faced for 2 years which also proves that Sancarloseños have survived and can survive any tragedy thrown at them.
He added that the Bagyo Odette had struck the city but not as much as the other neighboring cities, so in gratitude to God for keeping the city safe, he donated relief goods to the neighboring cities especially to those affected the most.
Gustilo appealed to the audience that the city is still open for any kinds of donation such as used clothes and blankets.
Said event ended with a 25-30 minutes grand fireworks display.