​The Bangko Sentral ng Pilipinas (BSP) in a statement clarified that it has not devalued the P20 bill and can be used alongside the 20-Piso NGC coins for day-to-day transactions.
The BSP added that the 20-Piso NGC banknotes shall be gradually removed from circulation through natural attrition or until the 20-Piso banknotes become unfit for recirculation. In relation to this, the BSP also recently issued an advisory to banks to promote the distribution, recirculation, and mobilization of the 20-Piso coins.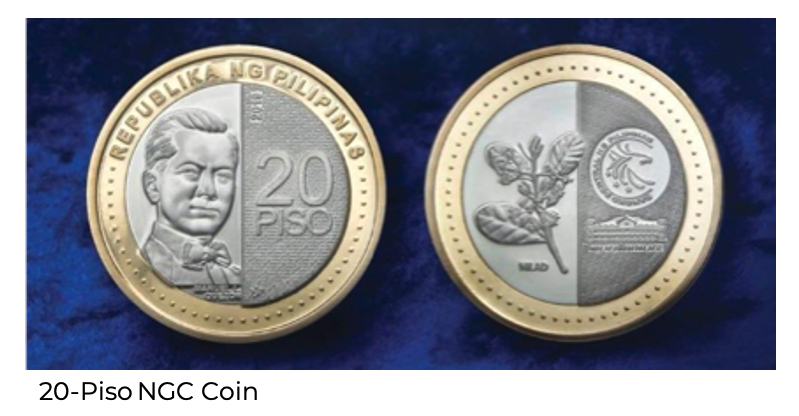 The BSP released the new 20-Piso NGC coin on 17 December 2019. The bi-color 20-Piso coin retains major elements of the 20-Piso banknote. The obverse side of the coin features Manuel L. Quezon, while the reverse side shows the BSP logo, the Malacañan Palace, and the Nilad plant.
The BSP enjoins the public to properly use and to recirculate Philippine coins for their economic and cultural value.