Six houses were completely burnt down and 3 were partially damage in an early morning fire just few meters away from the headquarters of the Bacolod City Fire Department.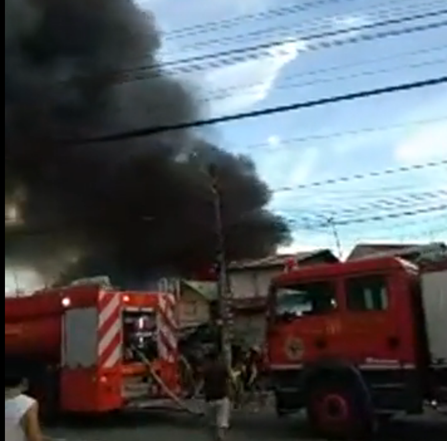 Based on the initial report from the Bureau of Fire Protection (BFP) the fire took place past 7AM, today, December 16, in Brgy. 10, and left a yet to be determined damages to properties. Most of the houses that were damaged are boarding houses for workers of a nearby mall.
Initial investigation shows that the fire was cause by a lighted candle that was left unattended and quickly spread in neighboring houses that are mostly made of light materials. No casualties were reported.
Firefighters from the BFP were able to douse the fire with the help of responders from Chamber and Amity Volunteer Fire Brigade.