Leading property developer Megaworld has announced a P350-billion capital and project development spending plan spanning from this year until 2027. The investment is aimed at accelerating and expanding Megaworld's township footprints across the Philippines.
The 5-year capital expenditure (CAPEX) program will focus on developing townships in new growth areas beyond Metro Manila, particularly in CALABARZON, MIMAROPA, Northern Luzon, and selected parts of Visayas and Mindanao.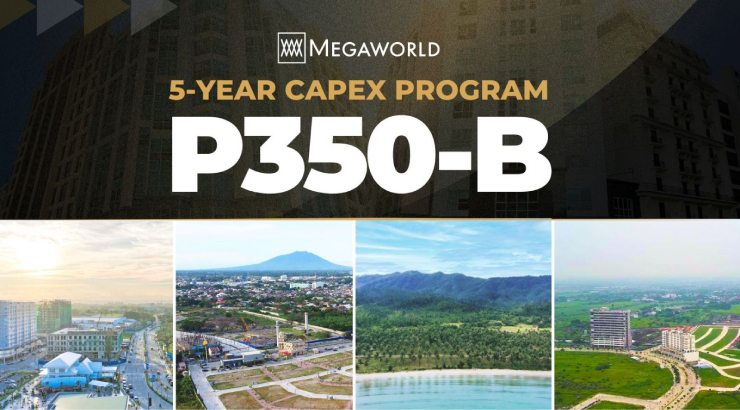 Kevin L. Tan, Chief Strategy Officer of Megaworld, highlighted that this CAPEX program will allow the company to leverage its strength in building townships and mixed-use lifestyle communities. In addition to residential, office, malls, and hotels, Megaworld aims to make each township more relevant and sustainable for the next generation of Filipinos.
Megaworld also plans to capitalize on the increasing tourism activities in the country, particularly in the Meetings, Incentives, Conventions, and Exhibitions (MICE) sector. The company intends to construct more hotels and MICE facilities, including convention centers, in key cities over the next five years.
To address the rising demand for workspaces, Megaworld will construct additional "sustainable" Grade A office towers, catering to emerging businesses and industries. While business process outsourcing (BPO) remains a key driver for office demand, these new office towers will be strategically located in various townships, including Metro Manila, Pampanga, Bulacan, Cavite, Cebu, Iloilo, Bacolod, and Davao.
Furthermore, Megaworld plans to expand its Megaworld Lifestyle Malls portfolio by constructing new malls and commercial developments over the next five years. The upcoming projects will be located in Pampanga, Bulacan, Cavite, Rizal, Cebu, Bacolod, and Davao.
Tan emphasized that a portion of the allocated budget will be used for land acquisitions, while the majority will be invested in enhancing and expanding existing townships, as well as developing more residential, office, mall, and hotel properties.