A Facebook page was created, yesterday, December 26, calling for justice for Prince Joaquin Relatos who was a victim of hit-and-run along Alijis Circumferencial Road last December 22.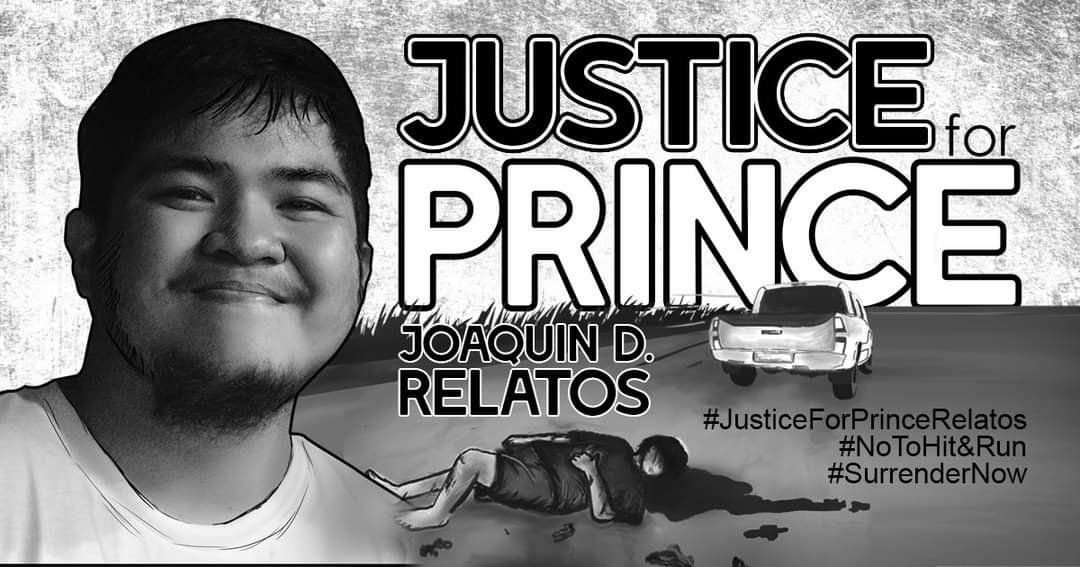 The family of Relatos turned to Facebook to seek for help of the general public in finding the person responsible for the tragic death of the civil engineering graduate. They also appealed to car repair shops, insurance companies, and car dealers to report immediately any vehicle for repair that would match on the damaged of the vehicle involved in the accident.
Additionally, the family appeals for car owners and establishments within the area to share a copy of camera/cctv/dash cam footages, if any, that could lead to the whereabouts of the suspect.
According to the eyewitnesses, the said unidentified vehicle was a Toyota Pick-up/SUV.
For those with any leads to the suspect the family ask to Elemail: justiceforprincejr@gmail.com or contact via FB page, https://www.facebook.com/justiceforprincejoaquin.
Relatos was on his way home when the accident took place. He suffered head injuries resulting in his immediate death.