The Department of Health warns the public on overpricing of Remdesivir, an investigational drug for COVID-19 that requires compassionate use permit from the Food and Drug Administration.
DOH said per Rule XII, Section 1 of DTI, DA, DOH, DENR Joint Administrative Order No. 1 S. 1993,
"Any person found to have committed any illegal act of price manipulation as defined and prohibited under Section 5 of RA 7581, as amended, shall be penalized administratively and criminally."
In an advisory, the health department said the lowest suggested retail price for a 100mg vial of Remdesivir is at P1,500 with the highest retail price cap at P8,200.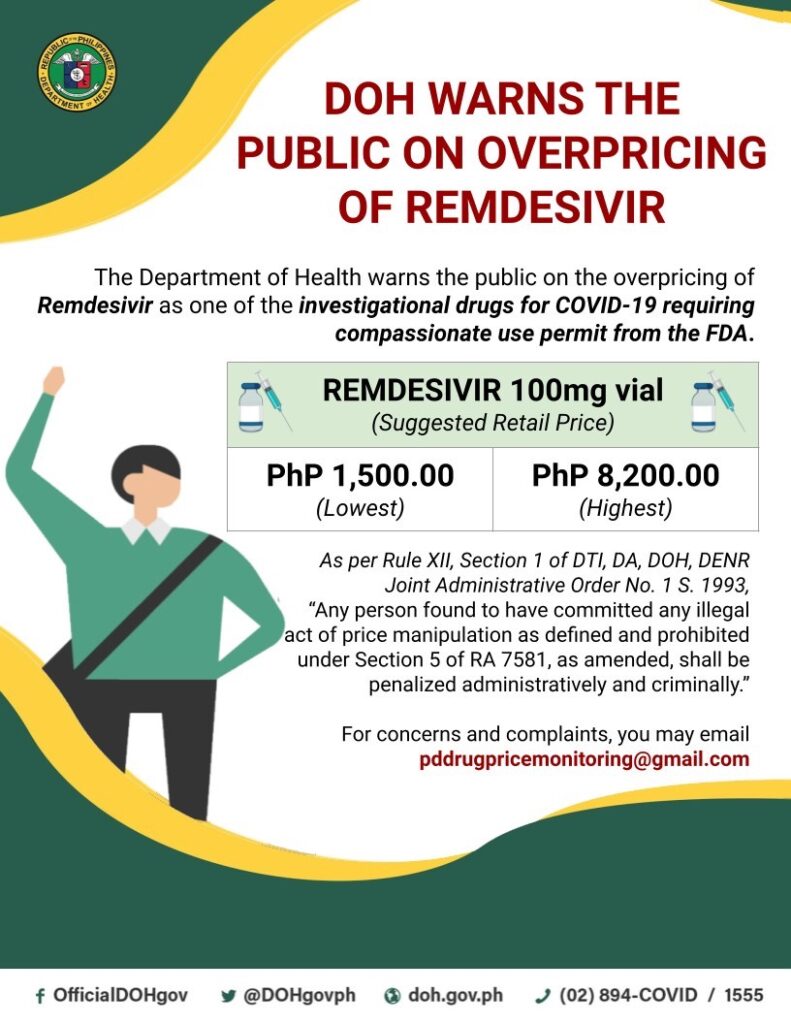 A COVID patient admitted in a medical facility is normally prescribed to complete at least 6 vials of Remdesivir as part of compassionate medical care.
DOH said those who may have been a victim of overpricing may file their complaints by emailing pddrugpricemonitoring@gmail.com