Huge crowd were seen last night, December 13, at the Bacolod City Public Plaza as Mayor Evelio Leonardia led the Christmas lights-on ceremony where the iconic bandstand was transformed into a "lights castle".
Considered as the first-ever gathering at the plaza after the lockdown, the event was attended by not just adults, but also kids, mostly supporting the political group of Leonardia.
In photos posted by the city Public Information Office, a huge crowd mostly wearing red shirts were seen, with many violating the social distancing rule. In a press statement, the city said police estimated that crowd peaked at over 1,500.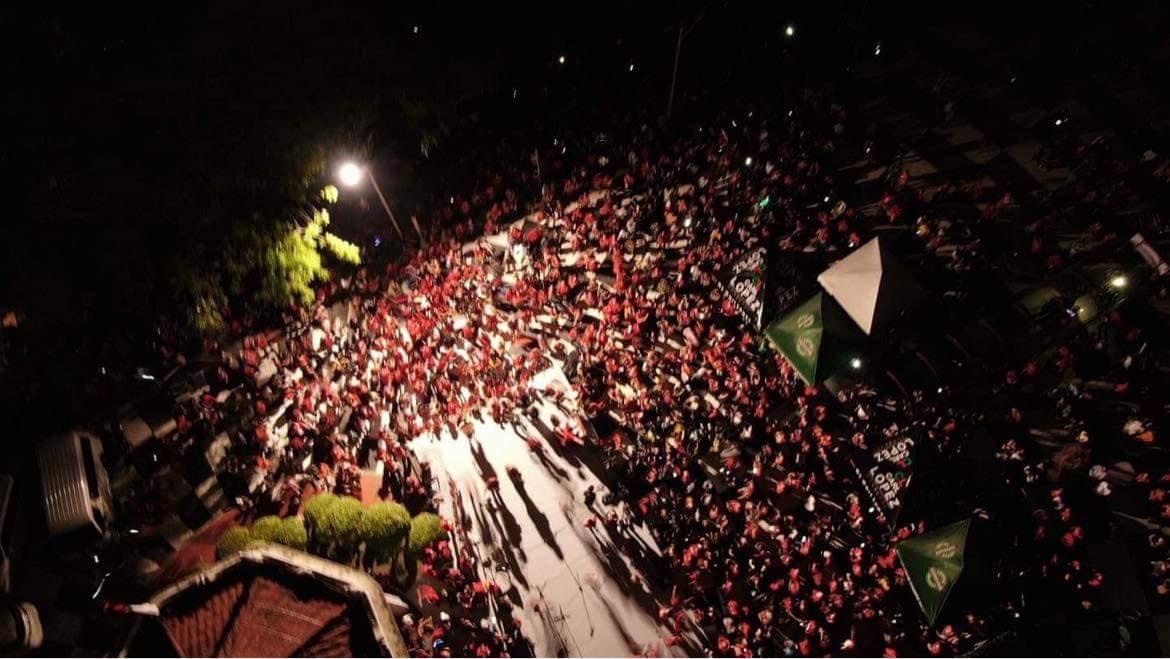 The event came as the Department of Health has downgraded the alert level of Bacolod City from 2 to 1, yesterday, while Negros Occidental remains under Alert Level 2, including five other provinces of Western Visayas.
According to the health bureau, the average daily attack rate of Bacolod has reduced from 2.53% to 0.59% per 100,000 population, as of December 10.
The city's healthcare utilization rate was also down at 12.46% which served as the DOH basis in lowering the risk classification.