The House of Representatives has unanimously passed a bill creating the Negros Island Region (NIR) in the Visayas, with 290 affirmative votes during nominal voting on Monday, March 6.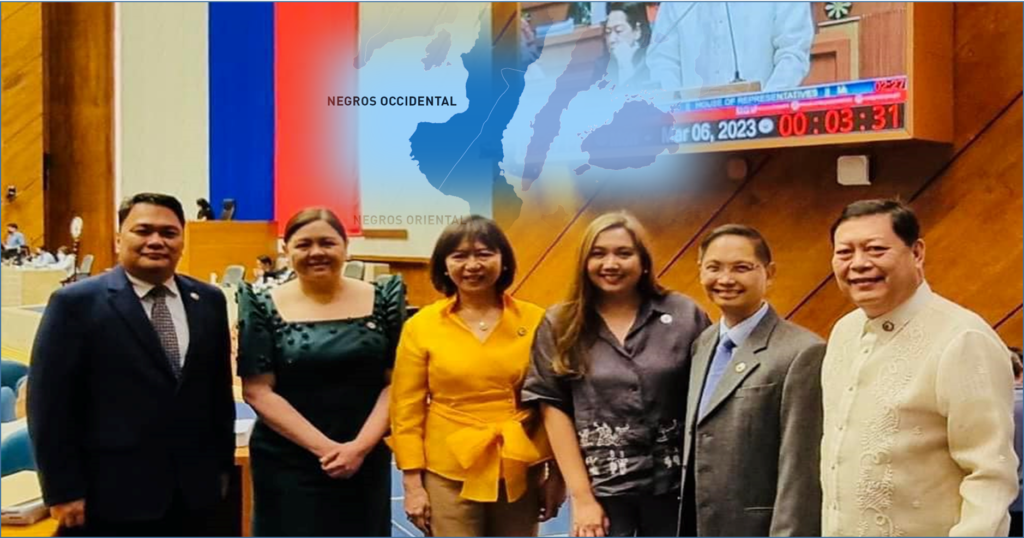 The bill, titled "An Act establishing the Negros Island Region, and appropriating funds therefor," will be composed of provinces, including cities, municipalities, and barangays located in the provinces of Negros Oriental, Negros Occidental, and Siquijor, including Bacolod City.
The bill also provides for the creation of the Negros Island technical working group (TWG), which will be composed of representatives from various government agencies and elected officials from the said provinces.
The TWG will be responsible for formulating strategic plans to put in place the institutional arrangements for the NIR, recommending the preferred location of the Regional Center, and arranging the requirements for the organizational development, staffing, and budgeting of regional line and regulatory agencies.
The Department of Interior and Local Government (DILG) will act as the secretariat of the TWG until it completes its task, to ensure the smooth transition of basic services. The plans and recommendations of the TWG will be approved by the President.
All departments, bureaus, offices, agencies, and instrumentalities of the national government, including government-owned or controlled corporations and government financial institutions, are directed to extend full assistance to the NIR-TWG in support of its functions and activities.
The bill's principal authors are Negros Occidental Reps. Juliet Marie de Leon Ferrer, Alfredo D. Marañon III, and Francisco "Kiko" Benitez, and Abang Lingkod Party-list Rep. Joseph Stephen "Caraps" S. Paduano. The formation of the NIR is one of the 12 priority measures of the Marcos administration that the House of Representatives, under the leadership of Speaker Martin Romualdez, vowed to pass this year.