Negros Occ. Gov. Eugenio Jose Lacson turned over P60,00 worth of coffee depulper project to Cotcot Upland Farmers & Farmworkers Association (CUFFA) in Sitio Cotcot, Brgy. Mabini, Cadiz City on August 25.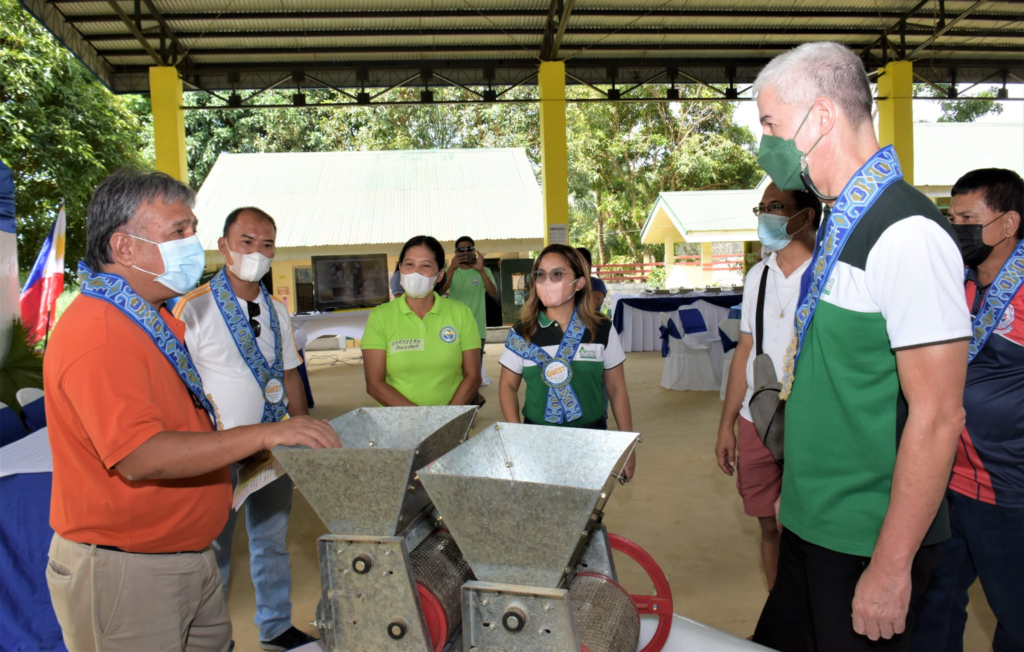 The governor together with Cadiz City Mayor Salvador Escalante, Jr., Brgy. Capt. Rosevil Villarin of Bgry. Mabini and other local officials, handed over the project to the farmer association as part of the support to upland and coastal ecosystems management program.
The two units of coffee depulper will be under the management of the said farmers association.
The CUFFA officers led by Mary Jean Tanaya, president, also took their oaths of office before Gov. Lacson, during the short program held at Cotcot Elementary School.
Gov. Lacson advised the farmers to manage well the project entrusted to them and continue to protect the natural resources.
He also encouraged the farmers to produce quality coffee to expand their business and livelihood.