A young and vibrant lawyer who is familiar of the ins and oust at the Bacolod City Government Center was picked by mayor-elect Afredo "Albee" Benitez to serve as secretary to the mayor.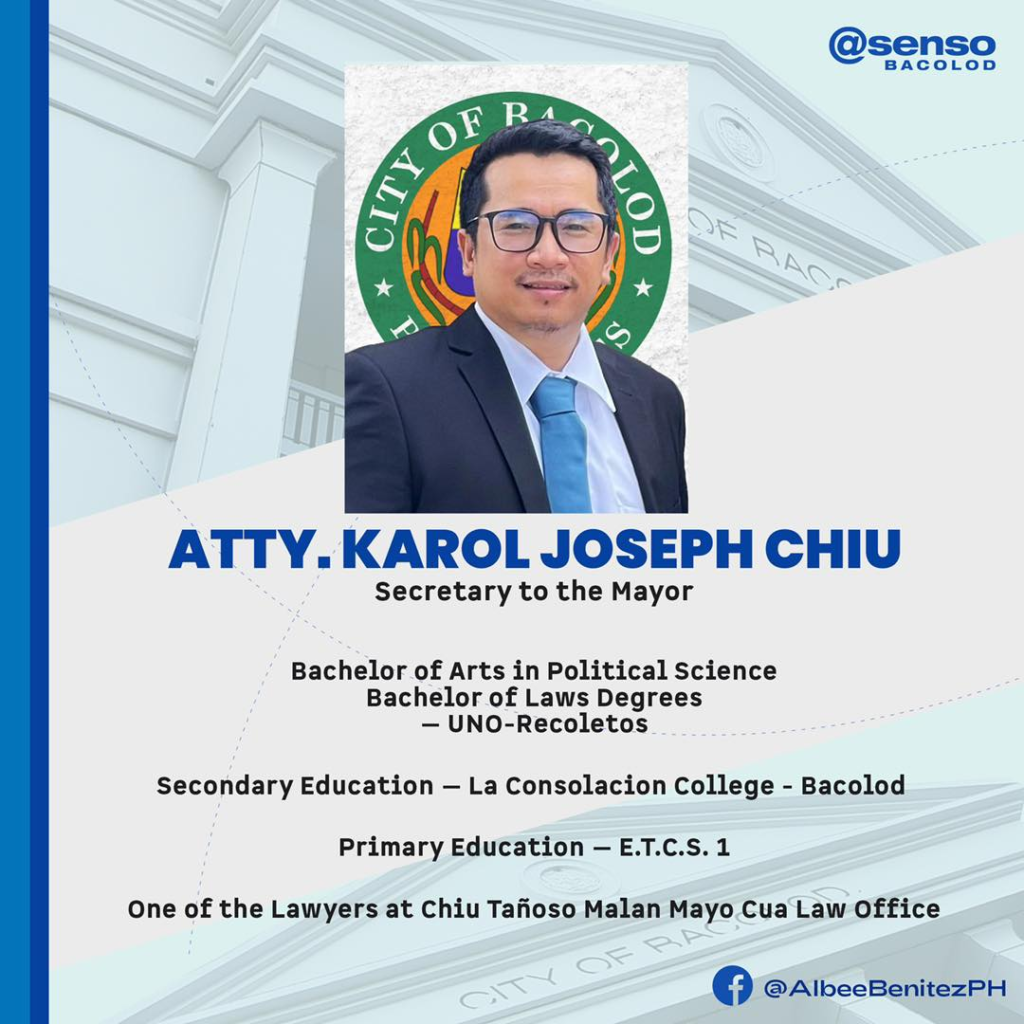 Benitez picked Atty. Joseph Karol Chiu. He is a former technical assistant of Cong. Greg Gasatya when the former was still a member of the city council of Bacolod.
In his new role, Chiu will take charge and be in custody of all records and documents of the city, its offices and departments. He is also tasked to keep the corporate seal and affix the same with his signature to all ordinances and resolutions signed by the Mayor and all other official documents and papers of the government as may be required by law or ordinance.
Further, he shall attest all executive orders, proclamation, ordinances and resolutions signed by the Mayor and shall perform such other duties as the Mayor may require of him, among others.
Chiu, a graduate of University of Negros Occidental-Recoletos and currently a practicing lawyer, said that his goal when accepting the role is to assist Benitez in bringing meaningful change for a better Bacolod. "